Somalia's Olympics and Football Federation Presidents Killed in Mogadishi National Theatre Suicide Bombing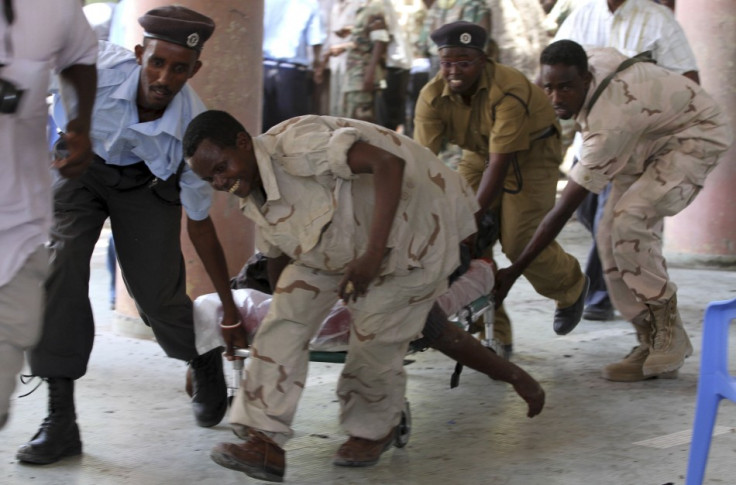 Somalia's Olympics committee president and the chief of the country's football federation have been killed in a suicide bomb attack, AP has reported.
The Olympics committee's Aden Yabarow Wiish and Said Mohamed Nur of the federation were among at least 10 people killed in the explosion at a newly opened national theatre in Somalia's capital, Mogadishu.
Somali police told the AP news agency the blast was caused by a suicide bomber who targeted the theatre.
Several dignitaries had gathered to mark the first anniversary of the launch of Somalia's national television station.
Somali PM Abdiweli Mohamed Ali was also present but escaped unhurt.
An Associated Press reporter on the scene said that bodies were being carried out of the theatre.
It is not known yet how many people were killed and injured but the BBC said at least seven people were killed in the blast.
The theatre reopened last month after being shut for more than 20 years following the country's descent into civil war.
© Copyright IBTimes 2023. All rights reserved.