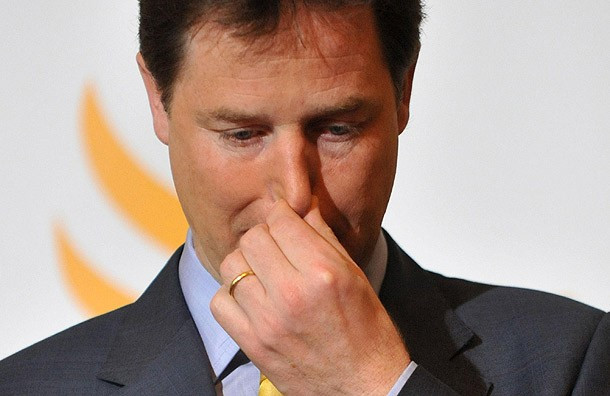 The Liberal Democrats have been driven to the brink of civil war after the resignation of a senior parliamentarian secretly plotting to oust party leader and deputy prime minister Nick Clegg.
Lord Oakeshott, a close friend and ally of Business Secretary Vince Cable, was revealed to have ordered and paid for a series of private polls showing the party was on course for electoral failure under Clegg and even that the leader would lose his Sheffield seat in the general election.
They were conducted weeks before the recent elections but leaked after the disastrous results, allegedly by Oakeshott himself, in an attempt to provide ammunition to those demanding Clegg's head.
He was immediately accused of orchestrating the growing campaign against Clegg's leadership in the wake of the local and EU elections, with suspicions raised over Cable's possible role after Oakeshott claimed he had told the minister the results of the surveys weeks ago.
Oakeshott also said he regretted he had not been able to talk to his old friend before Cable had issued an earlier statement branding his behaviour "reprehensible".
Cable is currently in China on government business but insisted he had no knowledge of the outcome of the polls and again distanced himself from Oakeshott saying he had agreed to a poll in his own constituence but: "It was a private poll done for election planning, absolutely nothing to do with national leadership."
"I was aware he was conducting other polls around the country. In one case, we sat down and discussed the details, but I had absolutely no knowledge, and was certainly not involved in any commissioning of surveys done in Sheffield Hallam," he added.
And other senior party figures lined up to attack the peer saying he was habitually disloyal and unhelpful and had no wider support.
Oakeshott, however, was unrepentant insisting: "I am sure the party is heading for disaster if it keeps Nick Clegg; and I must not get in the way of the many brave Liberal Democrats fighting for change."
Clegg had turned the party into one with "no roots, no principles and no values" he added.
Earlier Clegg had accused Oakeshott of unacceptable behaviour in attempting to "undermine the fortunes of the party" and said disciplinary action would be taken against him once parliament returned for the start of its new session.
So Oakeshott's decision was a case of him jumping before he was pushed. His position had become untenable, but the damage had already been done and the party was descending into bitter in-fighting.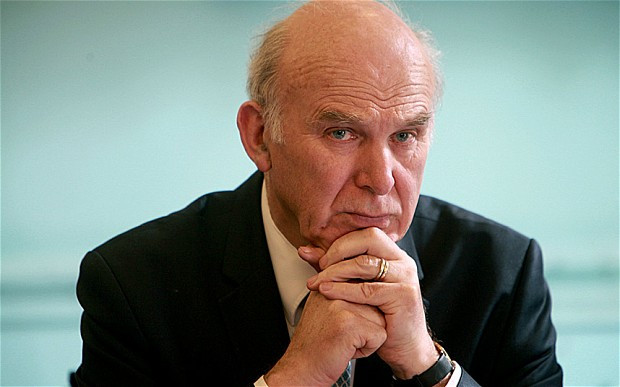 Those backing Clegg, including virtually all the party's senior Westminster figures, were facing a continuing rebellion from grassroots parties, some of which are in the process of deciding whether to continue supporting their leader or not.
Around 300 local members, two MPs and a number of local candidates have already called for him to go and the chorus was joined by former Bristol councillor Steve Comer who said the local and EU poll disaster was the last straw and it was time for Clegg to resign.
Meanwhile a poll by the loyalist Liberal Democrat Voice website showed just over a half of members, 54% supported him continuing while 39% wanted him to go, a significant figure for any party leader to face.
Loyalists are furious about Oakeshott's alleged treachery and point out he has been a constant critic and persistently called for Clegg to go.
But the feeling in Westminster is that this affair is running out of control and there is a prospect the grassroots upsurge might yet be enough to force Clegg out.
If that is going to happen, however, it will have to be done quickly and as cleanly as possible. With only 11 months to go to the general election a long, bitterly contested leadership election would only harm the party further.
However, any chance of an orderly succession to Cable, for example, appears increasingly unlikely in the current febrile atmosphere.
If the matter is not laid to rest over the coming days there must be the real chance that when MPs return to the Commons, it may be too late to save Clegg.