Clegg Rejects Resignation Calls as Lib Dems Count Cost of EU Poll Disaster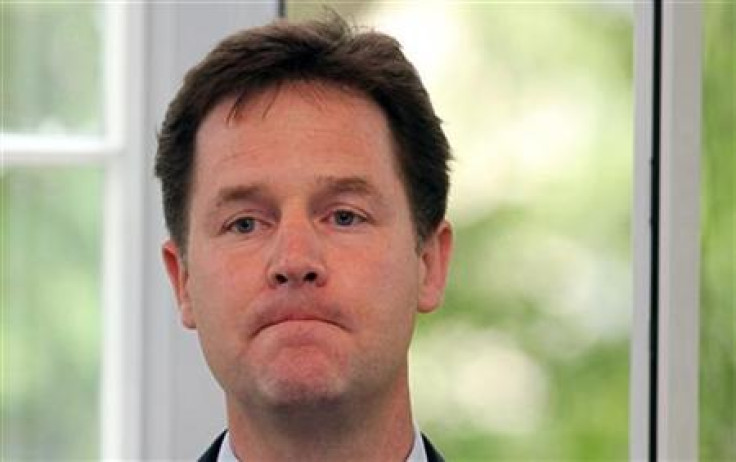 Deputy prime minister Nick Clegg is resisting what appears to be a concerted campaign to remove him as Liberal Democrat leader in the wake of the party's near-wipeout in the EU polls.
As all three big party leaders continued their inquests into the elections and the Ukip "earthquake", a growing group of Lib Dem parliamentary candidates, members and MPs were urging him to stand down despite warnings from senior party figures it would be a disastrous move.
It was being suggested there was a faction seeking to arrange a succession, with business secretary Vince Cable being lined up to take over to avoid a long and damaging leadership election.
But a "bitterly disappointed" Clegg rejected the demands saying the party needed to "hold its nerve" in the wake of the poll disaster and that he was immensely proud of standing up against Ukip, even though it had not worked.
And he laid the blame for his humilliation partly on the fact his party was in government and that it was the only one unashamedly arguing for the EU saying it would be the worst possible time to change direction.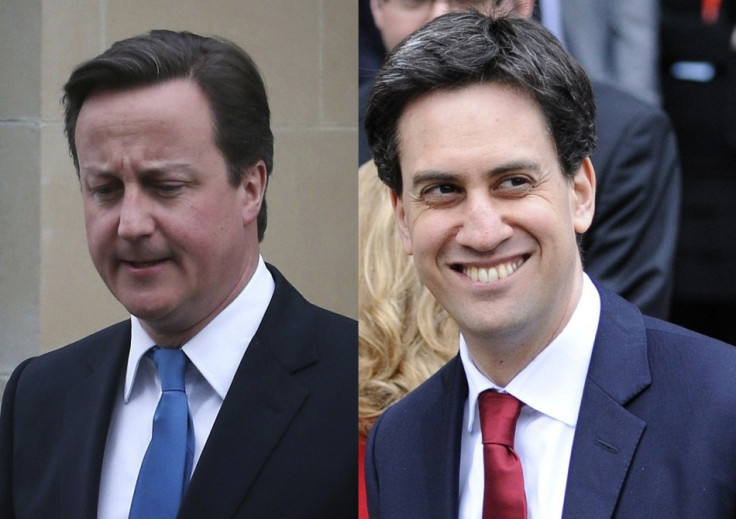 Both prime minister David Cameron and Labour's Ed Miliband faced their own internal critics with calls for more direct action to combat Ukip who took votes off both their parties.
Cameron has been urged to bring forward the date of his promised in-out referendum and toughen his stance towards the EU and immigration, while Miliband has been told to up his game and campaigning style.
The Tory leader reacted by insisting the voters' message had been "received and understood" and put the result down to disillusion with the EU which only his policies could change. But he ruled out any deals with Ukip or changing the referendum date.
Miliband said the outcome was about more than Europe. "I think they're a lot about what's happening in Britain, and that people think that Britain doesn't work for them and our economy doesn't work for them."
But it was Clegg who was facing the most serious rebellion, with Southport's John Pugh becoming the first MP to break cover, saying the poll performance had been "abysmal" and carrying on with "business as usual" would be "ludicrous".
He said he would like to see Cable handed the leadership as quickly as possible. Fellow MP John Hemming has already suggested he was ready to back a move to replace Clegg and three candidates have expressed the same desire for a change.
Former leaders Paddy Ashdown and Sir Menzies Campbell, along with party president Tim Farron and minister Danny Alexander rallied to Clegg's side insisting a leadership coup would do fatal damage to the party.
They expressed support for the way he had been the only leader willing to publicly take on Farage and pointed out the dissidents are a tiny group.
But there is clearly real concern in some party quarters that with Clegg at the helm they will face another disastrous result in the general election.
A full leadership contest would take weeks to be completed and could only damage the party in the months leading up to the 2015 election.
The only realistic option would be for a smooth succession to be arranged, although even if that could be handled, it would also spark internal divisions as Cable would not find favour across the entire party.
© Copyright IBTimes 2023. All rights reserved.