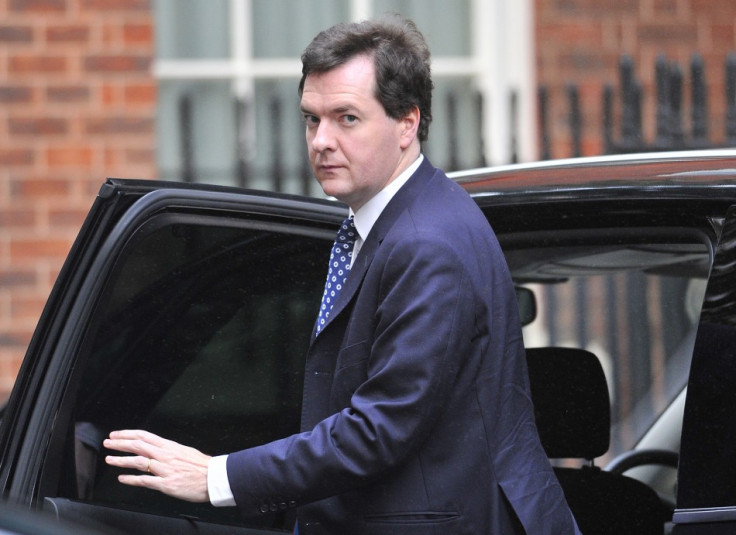 Growth figures British GDP in the third quarter remain unchanged at 0.5 per cent, says the Office for National Statistics (ONS) - keeping the government under pressure over its austerity measures.
ONS published its second estimate of the growth figures, originally released on Nov. 1.
Questions are being asked of the efficacy of the government's public spending cuts, as growth remains flat.
It had argued that any scaling back of the public sector would be met by private sector growth, though much of this anticipated expansion has not materialised.
At the annual conference of the Confederation of British Industry on Nov. 21, Prime Minister David Cameron said tackling Britain's debts is "proving harder than anyone envisaged" saying that debt is a "drag on growth".
Earlier in November, the Bank of England slashed its growth forecasts for 2011 and 2012 in half, from 2% to 1%, which was bad news for Chancellor George Osborne.
"We continue to face a difficult economic outlook," said Sir Mervyn King, governor of the Bank of England.
"External factors are providing an unwelcome drag on our economic recovery."
"The fact is that our recovery was choked off well before the eurozone crisis of recent months by spending cuts and tax rises which go too far and too fast," said Ed Balls, Shadow Chancellor.
In October the Bank of England increased its quantitative easing programme by £75billion to £275billion, in a desperate bid to improve liquidity in the markets.
It is essentially printing money to buy up "high quality assets" from British banks and finance companies.
Latest inflation figures are 5% - well above the government's 2% target.
England's central bank has said that it expects inflation to fall sharply in 2012 and hit the 2% "or thereabouts" in the latter part of the year.
A recent report by a global accountancy and business advisory group warned that the British economy will contract early next year, unless the chancellor makes supply side tax reforms.