Bank of England Slashes Economic Growth Forecasts in Half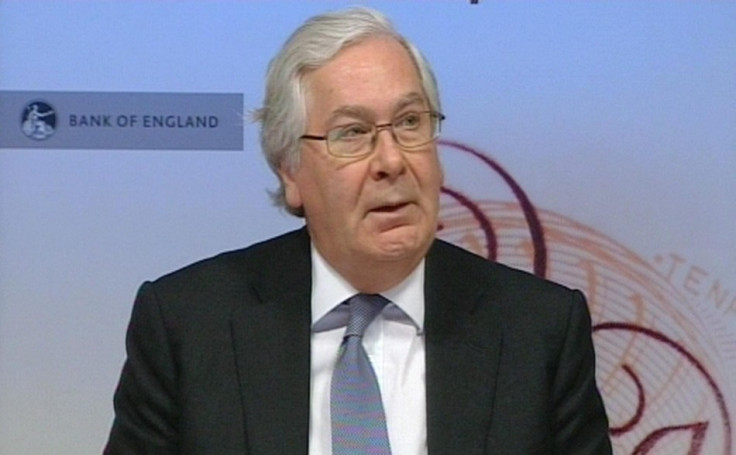 Growth for 2011 and 2012 will only be no more than 1 per cent, says the Bank of England as it slashes its already glum forecasts for the British economy by half.
"We continue to face a difficult economic outlook," said Sir Mervyn King, governor of the Bank of England, at a press conference.
He said the growth was likely to be "markedly weaker" than predictions in August and that economic activity will be "broadly flat" until mid-2012.
In August the Bank of England had forecast 2 per cent growth.
"External factors are providing an unwelcome drag on our economic recovery," King added.
The Bank of England's Quarterly Inflation Report for the third quarter of 2011 blames "uncertainty" in the eurozone and the global economy as a whole for holding back the British economy.
But it adds that inflation should fall sharply by mid-2012, eventually hitting the government target or "thereabouts" in the second half of the year.
For 2013-14 inflation is "more likely to be below than above" the government's 2 per cent target.
King also said the "immense squeeze on living standards" caused by rising prices not matched by rising earnings should ease-off over the next few months.
In October, the Bank of England added £75 billion to its asset purchase policy - quantitative easing - bring the total to £275billion.
On Nov. 15 it released inflation figures for October, showing a drop by 0.2 per cent to 5 per cent.
Unemployment figures released today show 2.62 million people, its highest rate for 17 years, out of work.
© Copyright IBTimes 2023. All rights reserved.