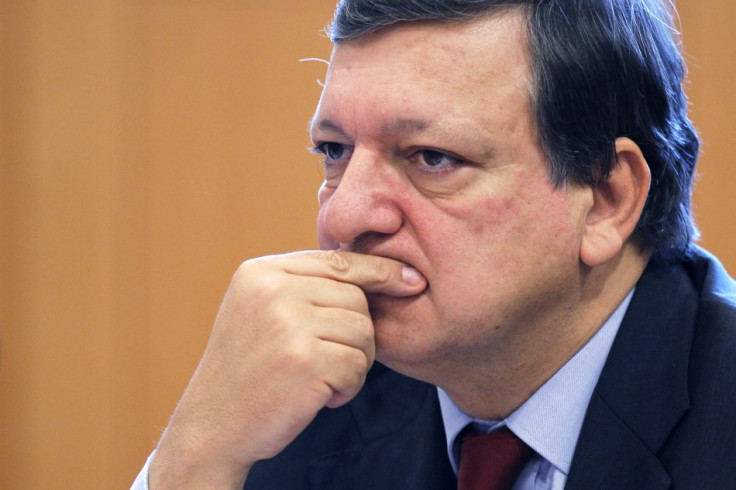 European countries must take concerted action to deal with the current sovereign debt crisis, according to Jose Manuel Barroso, president of the European Commission.
Barroso also urged European Union leaders, including those in Britain, to not allow the region to fragment economically and politically.
In an article written in The Observer, Barroso cautioned a few leading EU members looking to break off from the Union, citing the current turmoil. The warning came after a chaotic week in Europe that saw Italy being pushed to the brink of a meltdown.
There have been claims of Germany and France discussing a break-up of the Eurozone, following the bond market sell-off led by Italy's soaring borrowing rates. There were also reports of the UK's intention to withdraw from the EU.
Barroso insists that the changing nature of the region should not be used as reason to exclude countries like the UK from taking key decisions or leaving from the European project.
"The Euro area must not be treated as an 'opt-out' from the European Union. The challenge is how to further deepen euro area integration without creating divisions with those member states that are not yet part of it," said Barroso.
"I hope when historians look back on these unprecedented times, they will understand that we stepped back from the brink of fragmentation. I hope they will see how the UK fully engaged with fellow member states and institutional partners to ensure the stability of the EU," he wrote in The Observer.
Meanwhile, British Prime Minister David Cameron and U.S. President Barack Obama have urged German Chancellor Angela Merkel to infuse more money into the 1 trillion Euro bail-out fund. The two leaders were unhappy over reports of the Germans stalling on the October deal to expand the fund to save countries like Italy and Greece.
The British and American demand comes at a time when uncertainties surrounding the Eurozone are mounting, with even Spain and France walking into a debt trap. At this time, Merkel seems "intent on sitting around until we're living in Apocalypse now," The Observer quoted a 10 Downing Street source as saying.