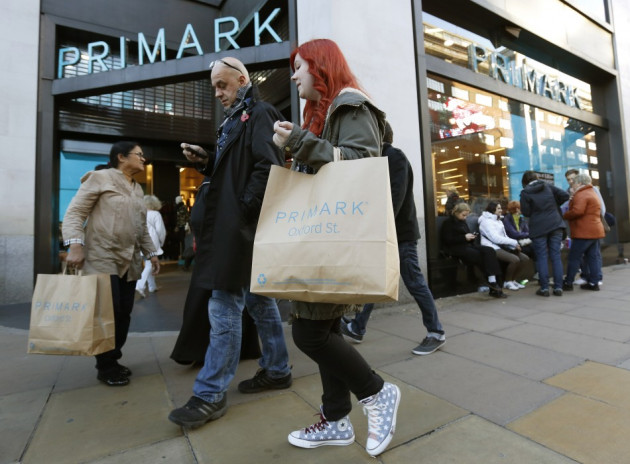 Associated British Foods reported stronger than expected group sales over the key Christmas trading period thanks to a surge in activity at its Primark discount clothing chain.
AB Foods said in a statement published on its website that group revenues rose 10 percent in the 16 weeks ending on 5 January, compared to the same period last year, owing in part to a 25 percent gain in Primark sales. Revenues from its sugar unit, the second-largest contributor to group earnings, were 12 percent ahead of last year, the company said.
"Year to date trading for the group was ahead of our expectations driven by the outstanding performance from Primark, with the rest of the group performing in line," the company said in the statement. "As previously indicated, the full year result for AB Sugar is expected to be lower than last year but we anticipate that this will be more than offset by growth at Primark and some recovery in Grocery. In light of the group's current performance we now expect to make further progress in adjusted operating profit for the full year, with the improvement heavily weighted towards the first half.
New retail selling space for Primark contributed to the outstanding sales performance, the company said, with 700,000 square feet of new space added this year and 1.1m added since the same period last year. Lower base-cost prices, particularly in the market for cotton, will improve overall group profit margins, the company said.
AB Foods, which also makes Twinings Tea, is 55 percent owned by tis CEO, George Weston. The group reported a 17 percent gain in its full year earnings last November, taking the bottom line to just under £1bn on sales of around £12.3bn.
AB Foods shares closed at 1,556.0 pence each in London Wednesday after a 1.57 percent gain on the session. The shares have risen 34.5 percent over the past year.