Some of the biggest names in the City of London's financial community have been revealed as having dined privately with Prime Minister David Cameron, raising questions about the level of influence the industry has over coalition government policy.
In a statement released today, the Prime Minister said he had invited guests to his private residence inside Number 10 Downing street on three occasions since being elected in May 2010.
"None of these dinners were fundraising dinners or were paid for by the taxpayer," the Prime Ministers said. "I have known most of those attending for many years".
He named several powerful City professionals - including ICAP Group Chief Executive Office Michael Spencer, Arbuthnot Chairman Henry Angest, commodity trading group Vitol head Ian Taylor and former Tory Treasurer David Rowland - as having attended those dinners.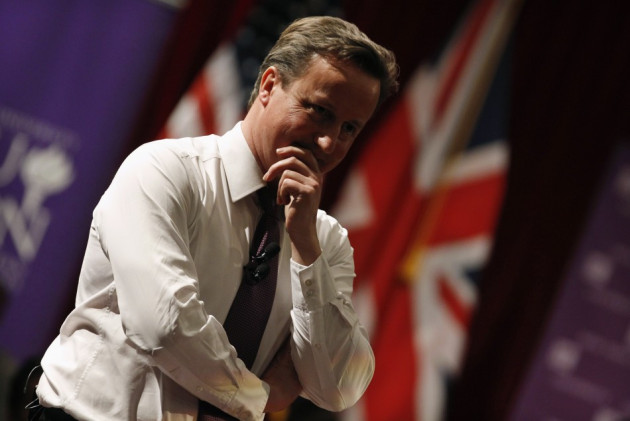 .
The list was revealed - despite resistance from the Prime Minister's office - after the resignation Sunday of the Conservative Party Treasurer, Peter Cruddas, himself a former banker and founder of the online trading firm CMC Markets.
Cruddas stepped down after being secretly filmed by the Sunday Times newspaper offering under-cover journalists, posing as investors from a fake private wealth fund in Liechtenstein, access to the Prime Minister based on the size of contributions to the Party.
The Prime Minister has said he plans to reform the system of Party donations and plans to list details of all meals with those contributing money - both at Number 10 and at Chequers - in the coming weeks.
Same Old Tory? Conservatives Struggle to Bury Nasty Party Image [OPINION]
Cabinet Office Minister Francis Maude is due to make a statement to Parliament on the affair later Monday.
Today's disclosure, however, will likely intensify the criticism of those who say the Conservatives are too closely aligned with the financial sector and that this is influencing government policy.
Last week, Chancellor George Osborne said he was controversially reducing the top rate of income tax for the nation's highest earners to 45% from 50% while refusing calls to increase taxes of the wealth of the so-called "one percent".