Yoshihiko Noda: We will Rebuild Japan Quickly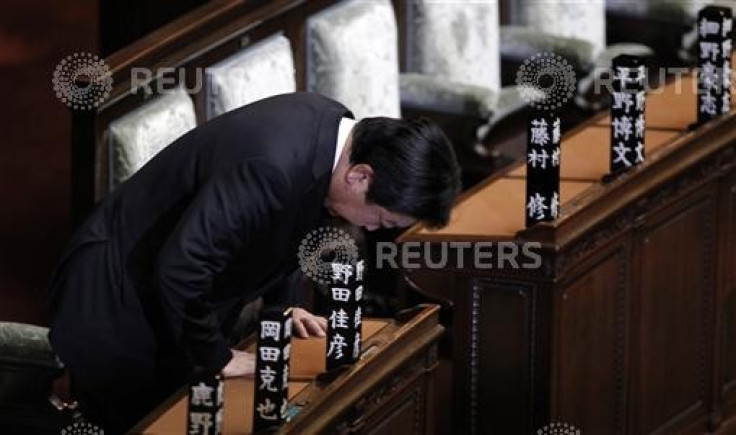 Japanese Prime Minister Yoshihiko Noda on Sunday vowed to rebuild the areas devastated by the 2011 tsunami at the shortest possible time.
The prime minister was speaking at a commemoration ceremony at the Tokyo National Theatre to mark the first anniversary of the earthquake.
"We will provide all possible support for the affected areas, which are now trying to revive their hometowns as safer and more livable towns," said Noda in his speech at the ceremony.
The commemorative service at the Tokyo National Theatre was also attended by the Emperor of Japan Akihito along with Empress Michiko.
The emperor was present on the occasion only for a short while due to his frail health, and urged his people to work hard to improve the conditions in the quake-hit areas.
The resilient nation observed a minute of silence in memory of all those who lost their lives to the fury of nature that challenged and crippled the northeast of Japan on 11 March, 2011.
The prime minister in his speech mentioned the valuable support provided by different nations to help rebuild his nation. He said Japanese people should look at repaying the international community by making proactive contributions.
Other dignitaries who attended the ceremony were the Mongolian Prime Minister Sukhbaatar Batbold and US Ambassador to Japan John Roos.
© Copyright IBTimes 2023. All rights reserved.