Prince George, son of Prince William and Kate Middleton, is due to be christened at Chapel Royal in St James's Palace on 23 October.
The three-month-old George will be welcomed into the Church of England by The Archbishop of Canterbury, Justin Welby, who will make a sign of the cross on the forehead of the future heir to the throne.
"I will mark Prince George with the sign of the cross on his forehead and that's exactly what every priest always does every single baptism. It's an extraordinary moment because that is the sign by which we understand this person belongs to God," the Archbishop was quoted as saying by Sky News.
"Through christening you are bringing God into the middle of it all and I know that when he's in the middle of it all, somehow, it's held in his hands, and that's extraordinary."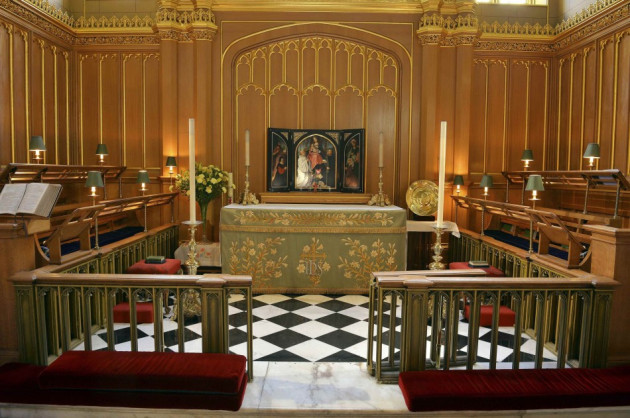 The ceremony will be a low-key affair with less than 50 guests, according to the official guest list. A number of senior royals including William's aunts Princess Anne and Sophie, Countess of Wessex have not been invited to keep the ceremony more intimate.
"I think they want this to be a private, family, normal kind of event," royal author Penny Junor told the BBC.
"I don't think they want it to be overly royal, overly posh or overly formal. They just want to get their child christened."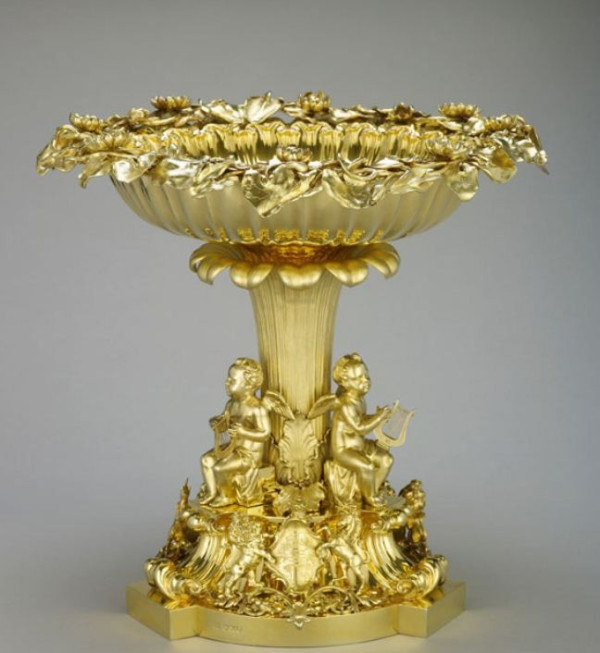 Historic moment
Though it will be a private ceremony, Prince George's christening is set to create a historic moment as the occasion will see the first official photographs of the Queen and all three future monarchs, a picture not seen for over a century.
The last time three direct heirs were pictured with the monarch was during the reign of Queen Victoria in 1894.
Prince George Alexander Louis of Cambridge is third-in-line to the British throne after his grandfather, Prince Charles, and his father, Prince William.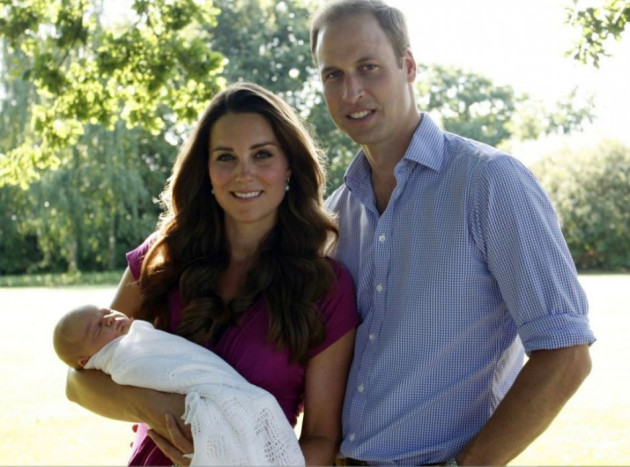 The Duke and Duchess of Cambridge have chosen celebrity portrait photographer Jason Bell, to capture the historic moments at the christening of Prince George.
Clarence House will release a selection of the official christening photographs on 24 October. The photos will also be George's first official portraits since his birth in July.
To mark the historic christening, the Royal Mint has produced a set of commemorative coins - the first time new coins have been produced for a royal christening in Britain.
Diana's memories
In royal tradition, christening of royal babies takes place in the Music Room of Buckingham Palace. But Prince William and Kate Middleton chose the Chapel Royal for the christening of their son for reasons, "more personal" than royal.
William and Kate chose Chapel Royal as this is where the body of Diana, Princess of Wales, Prince George's paternal grandmother, rested for five days before her public funeral on 6 September 1997.
"It's a special place for William. Having the service there is his way of involving his mother, who he so wishes could be here for all of this," a source told the Us Weekly.
Moreover, Catherine was confirmed into the Church of England before her wedding to Prince William at the Chapel Royal.