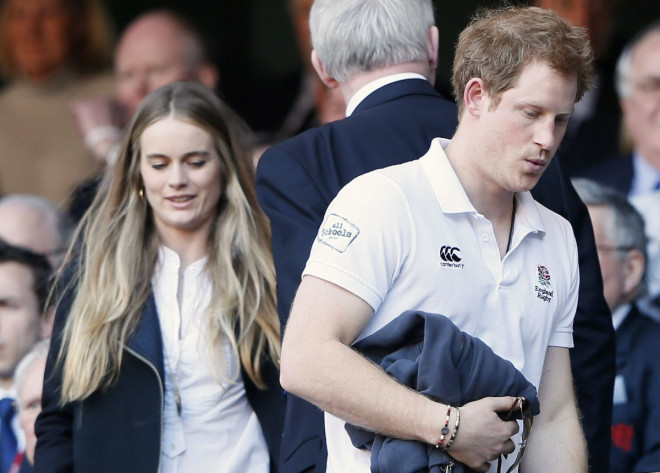 Prince Harry and Cressida Bonas might be taking a break from their relationship but that's definitely not stopping the royal's long-time girlfriend from letting her hair down in style.
The 25-year-old, mostly seen in casual attire, turned super glamorous for a night out with her ex-boyfriend Prince Harry's cousins, Princesses Beatrice and Eugenie, reports The Huffington Post.
See images of Bonas' glam look below:
This is What Cressida Bonas' Breakup Outfit Looks Like. Take That, Prince Harry! http://t.co/GJ7BISCYac pic.twitter.com/gGRs1oFr8r

— Gemtress (@GemtressHair) May 16, 2014
We reckon Cressida Bonas totes sung Single Ladies last night: https://t.co/wTnH7V9AyE pic.twitter.com/Qy6uA4STxW — Yahoo Celebrity UK (@YahooCelebUK) May 16, 2014
Cressida Bonas parties with Princesses Beatrice and Eugenie... http://t.co/tCG7H9pkPH pic.twitter.com/VCvtxGSYta

— HELLO! (@hellomag) May 16, 2014
All seems great between Bonas and Beatrice as the two are seen holding hands, chatting and seemingly having a great time while they enter a London night club - Annabel's.
The rare sight does however give a sense of déjà-vu, according to The Huffington Post.
"When Prince William and Kate Middleton broke up briefly, Middleton was seen out and about town quite often during the time the two were split. Maybe Cressie hopes to emulate the same persona as Kate during their break up?" speculates the report.
In Middleton and William's case, the two were reunited after a breakup of about nine weeks, reports People.
It remains to be seen how things transpire between the young prince and Bonas.