Prince William Named 'Man of the Year' in Online Poll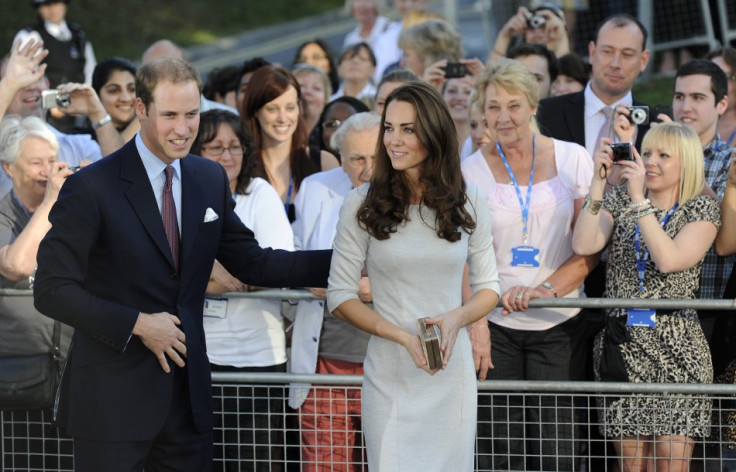 Prince William has been named the "Most Influential Man of the Year" in an online poll, beating the likes of Prime Minister David Cameron and U.S. President Barack Obama.
The 29-year-old Duke of Cambridge, who married Catherine Middleton in April, joins her at the top of the polls after she was named "Best Dressed Woman" in earlier surveys.
"This was the year that our readers believe Prince William finally came of age, making the royal family accessible and cool, in a way that the previous generation failed. He's a hard worker determined to use his global profile for good causes. Everyone who makes the Top 49 have experienced an incredible year, shaping the opinions and tastes of men across the UK. Making the list is an achievement, but against the toughest economic background for almost a century, it's incredibly telling that our prime minister wasn't considered more influential by young Brits," said Drew Lubega, UK editor of lifestyle Web site AskMen.com, which commissioned the study.
French disc jockey and producer David Guetta, who has worked with artists such as Rihanna and Kelly Rowland, came second, while Portuguese footballer Cristiano Ronaldo came third, journalist Piers Morgan came fourth and Facebook founder Mark Zuckerberg was fifth. The poll included 7,200 men, aged between 18 and 40.
Cameron came, disappointingly, at the bottom of the list of the Top 49 Most Influential Men, while Obama was tenth. The late Steve Jobs was sixth, while singer Justin Beiber came in eleventh and William's bother, Prince Harry, was twenty-second.
Top Ten
Prince William, Duke of Cambridge
David Guetta, French, DJ
Cristiano Ronaldo, Portuguese, footballer
Piers Morgan, British, journalist
Mark Zuckerberg, American, founder and CEO of Facebook
Steve Jobs, American, co-founder of Apple Inc.
Sir Alex Ferguson, Scottish, football manager
Charlie Sheen, American, actor
Alan Sugar, British, businessman
Barack Obama, U.S. president
© Copyright IBTimes 2023. All rights reserved.