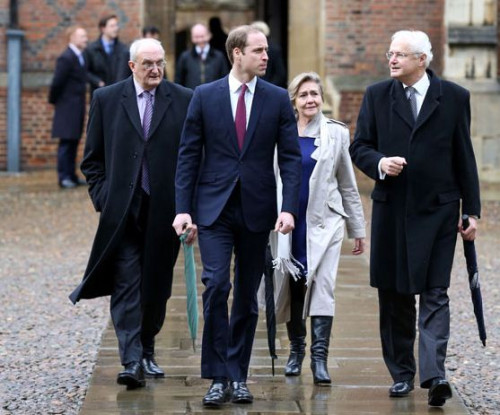 Prince William has been provided a heavy discount on the agricultural management course fee at the University of Cambridge.
The Duke of Cambridge joined the 10-week bespoke course on 7 January to understand the contemporary issues affecting agricultural business and rural communities in the United Kingdom.
William has paid about £10,000 for the crash course, a much smaller amount in face of the estate's value (£400m) he is heir of, which has drawn criticism from the university's student leaders.
"There are surely more deserving postgraduate students in Cambridge than the heir to the British throne who will inherit a £400million estate. Many feel the Royal Family receives quite enough of a subsidy as it is," NUS vice president Dom Anderson was quoted as saying by the Mirror.
The student leaders had expected the course's fees to be higher as the crash course, which ends in March, has been specially designed for His Royal Highness to help him prepare for when he inherits the Duchy of Cornwall estate.
They said that ordinary undergraduates have to struggle with £9,000 annual tuition fees with most of them leaving the university with an average £25,000 debt.
"It's not as though the Queen has had to remortgage Buckingham Palace to help him through university," Anderson added.
The announcement in December about Duke of Cambridge joining Cambridge for studies had also enraged several students.
The university's newspaper, The Tab claimed that William was not competent enough to get into Cambridge.
"The Tab must point out that normally students need A*AA at A-level to gain entry to Cambridge University, whilst the Prince only achieved a mediocre ABC. Conveniently though for Will, his father is the registered benefactor of the department he will be studying at," it said in a report.
Kensington Palace refused to comment on the issue but the University of Cambridge came into the Duke's aid.
"The courses are designed and developed for senior executives and leaders in business, and in this case, for a future king," a University spokesman said.