The death of 88-year-old King Bhumibol Adulyadej – a father figure in Thailand who guided the nation during turbulent times – has thrown the country of 67 million people into political uncertainty. While Crown Prince Maha Vajiralongkorn has asked the government to delay his coronation, here is a look at his sister, Princess Maha Chakri Sirindhorn, who once may have had a shot at the royal seat.
Born in 1955, Sirindhorn, fondly known as Princess Angel, did not marry and instead devoted her life to arts and her father's pet projects.
For several years, the 61-year-old princess has been one of the most popular women in Thailand, especially in contrast to heir-apparent Vajiralongkorn, the king's only son. The 64-year-old Vajiralongkorn was made crown prince at the age of 20 in 1972, but is disliked by a large section of Thai people because of his reputation as a womaniser and playboy. A leaked video of his former wife, Princess Srirasm, wearing just a thong for the birthday of his pet poodle went viral, incurred more disapproval for the prince.
It was widely speculated that Sirindhorn would succeed the king when the Thai constitution was tweaked in 1974 to allow women to lay claim to the throne, because the deceased monarch's eldest daughter Princess Ubolratana Rajakanya was ineligible to succeed her father as she had married a foreign commoner.
In 2010, classified US diplomatic cables disclosed by WikiLeaks revealed that Princess Sirindhorn, who has cordial ties with past and present military junta leaders, was seen as a logical choice for the throne. The document, passed on to Washington from the US diplomatic mission, showed top Thai officials discussing a possible takeover by Sirindhorn.
"If the Crown Prince were to die, anything could happen, and maybe Prathep [Sirindhorn] could succeed," former air chief marshal Siddhi Savetsila said in that cable.
Sirindhorn, who was once named the "people's friendship ambassador", studied at Peking University and is often regarded as having the closest ties to Beijing among the Thai royal family. Rumours about the princess's possible shot at the throne did the rounds briefly after Vajiralongkorn asked for more time to accept the kingship – unlike his father who became the king the very same day when the throne became vacant. However, Prime Minister Prayut Chan-o-cha has reportedly confirmed the crown prince's ascension and indicated that the prince would take the throne in accordance with the constitution.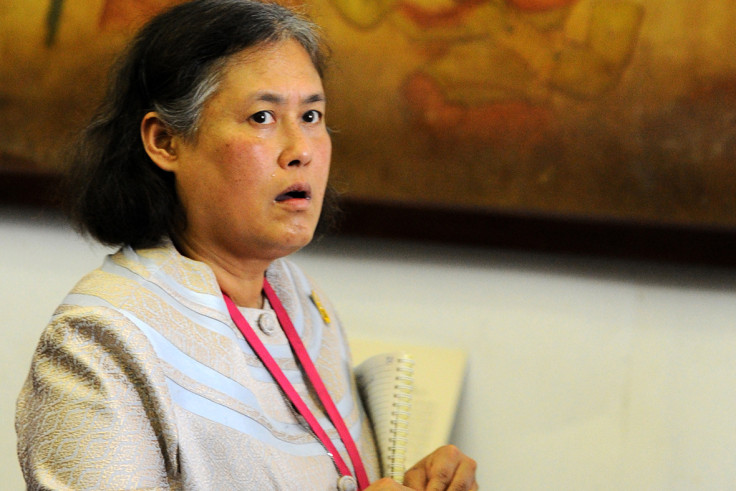 "Any attempt by the junta to amend the succession process could lead to instability. The king has already named Prince Vajiralongkorn as his heir – meaning that any attempt to replace him with his sister could be interpreted as a violation of the king's will," Ryan Aherin, a senior analyst at global risk consultancy Verisk Maplecroft said.