Prisoner 'had birthday sex with girlfriend in hospital shower' while prison guards turned a blind eye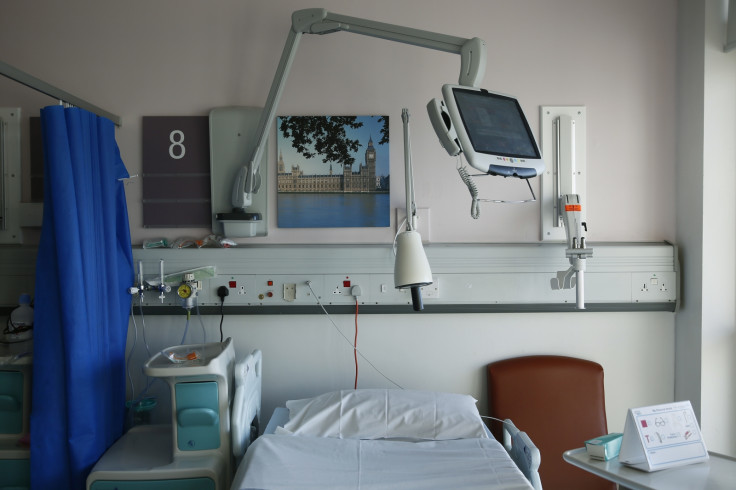 A model claimed she was allowed to have "birthday sex" with her prisoner boyfriend in the bathroom as guards stood outside — a clear breach of escort rules. The government has now launched an urgent investigation into these allegations.
Aysha Soper, 24, said officers removed Lewis Brown's handcuffs and turned a blind eye as the couple got intimate at Broomfield Hospital in Chelmsford, Essex. She even took photos of the occasion.
Soper who was visiting Brown, 23, in hospital, told The Sun: "They took his handcuffs off and let us both into the shower together and we locked the door and two of the screws stood outside.We were in there for half an hour. It was great. It was amazing. It felt naughty, knowing he was a prisoner. I wish they'd let him keep his handcuffs on!"
Brown is serving two years for driving while disqualified, handling stolen goods and possessing a prohibited item in prison. Photos taken by Soper show the couple sharing a hospital bed holding hands during visits. In another Brown is seen having a shower with his handcuffs on.
The news comes just days after The Sun revealed that Declan Madigan, 29, who was convicted for a drive-by shooting and drug offences, had sex with his lover while a prison guard slept in a chair.
Madigan became paralysed from the chest down following a car accident four years ago. He was transferred to Medway Hospital in Gillingham, Kent for a two-week stay after claiming to have lost the use of his arms after a fall from his prison bed.
His girlfriend Karen Robson shot footage of the pair performing sex acts in bed. She also claimed that they shared take away dinners with the prison officers and talking to friends on their mobile phones.
Speaking to The Essex Chronicle this morning, Sir Simon Burns, MP of Chelmsfield said: "Providing it's true it is an absolute disgrace… a lot of questions hang over the prison officers who were keeping an eye on the prisoner in Broomfield Hospital and how and why this was allowed to happen, providing it's true.
"The prison is carrying out an inquiry at the moment which is absolutely right. If it is that what has been described is true then I think that whichever prison officers were responsible for turning a blind eye, if that's what happened, should be sacked."
© Copyright IBTimes 2023. All rights reserved.