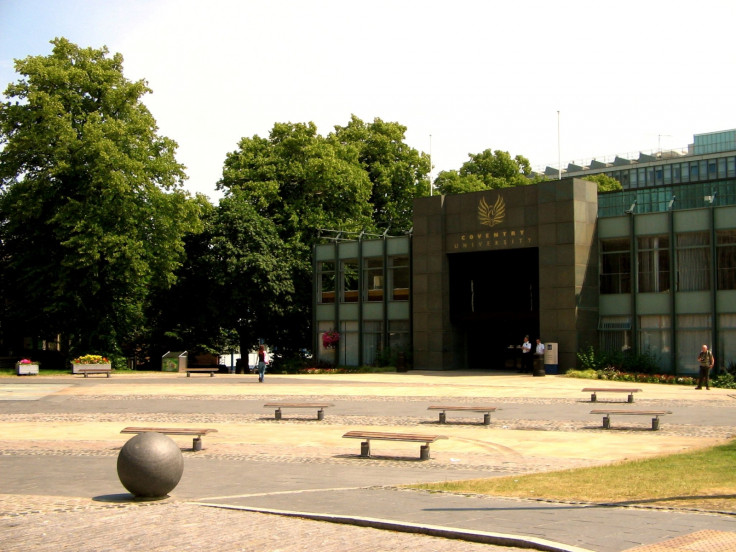 Sacked Coventry University lecturer Martyn Lee and student Sophie Nightingale have been spared jail after the pair admitted making indecent images of children.
Lee, aged 54, from Eaves Green Lane in Meriden, was sentenced at Warwick Crown Court on Thursday (27 August) along with former student Nightingale, aged 23, from Bath Lane, Hixon in Stafford, were both handed a three year community order and placed on the Sex Offenders' Register for five years.
The dismissed Communication Culture and Media lecturer pleaded guilty of making a total of 124 indecent images of children by downloading them onto his MacBook computer at an earlier hearing. He also admitted four charges of distributing indecent images of children.
When West Midlands Police searched his computer they found 37 indecent movies and 87 stills of children which were all said to be classed as category C images.
Nightingale, who was a student in the Performing Arts department at the time of the offences, pleaded guilty to three charges of making indecent photos of children which were found on her laptop computer. One of the images found on her laptop was an act which threatened a person's life."
Although they attended the same university, their connection only came to light after they had made contact on an adult website, where they struck up a relationship in December 2013.
An investigation was launched in January 2014 after Nightingale brought her laptop in to Coventry police station after having misgivings about their correspondence.
Both were released on bail after being charged in February this year but were required to be placed on the Sex Offenders' Register while awaiting sentencing.
Detective Constable Hannah Millington, from the force's Public Protection Unit, said: "The images that the pair exchanged were graded from C up to A, which is the most explicit.
"The judge commented that Nightingale is clearly vulnerable and has personal issues so it was not in the public interest to send her to prison and therefore not fair to send Lee to prison either.
"I hope, however, that their conviction sends a message to anyone who thinks it's acceptable to share these types of images, that it's not OK and somewhere along the line children have been abused in order to produce them."