Priyanka Chopra excites fans with hip-shaking clip of Bollywood dance move: 'Very hot'
Quantico star has become a bit hit in Hollywood over the past few years.
Priyanka Chopra knows how to wow the best part of her 18.4m Instagram followers, with her latest Boomerang clip being no exception.
The 34-year-old Baywatch actress posted a short video of herself shaking her hips with one arm over her head and the other on her waist, which has been viewed over 337k times in 14 hours.
She referenced Ranbir Kapoor and Katrina Kaif's upcoming movie song Galti Se Mistake and how it gave her major #FOMO – otherwise known as 'fear of missing out'.
Chopra captioned the clip: "The corridors of the movie theatre playing #GaltiSeMistake giving me Major #FOMO ..Really miss doing my thumkas! #BTS #KaayReRascalaa".
In India, thumka is a special dance which involves shaking your bum and hips from one side to the other.
Chopra's followers were quick to comment on the fun Boomerang, with one person writing: "What a thumkaaaaa....."
Another put: "Woah so beautiful" as a third added: "Very hot pose".
Though many of Chopra's fans miss her in Bollywood movies, it appears that she's taking time on finalising other projects in Hollywood. She is currently working on films including A Kid Like Jake starring Jim Parsons and Claire Danes and Isn't It Romantic starring comedy actress Rebel Wilson.
Fans are also waiting to see what she will get up to on the ABC television series Quantico as Alex Parrish which has just been renewed for season three. She became the first South Asian to headline an American network series since starring in the thriller show.
The former Miss World winner has made waves in the west in recent years, and is also a notable philanthropist. She has worked with Unicef for the past decade and was appointed as the national and global Unicef Goodwill Ambassador for Child Rights in 2010 and 2016 respectively.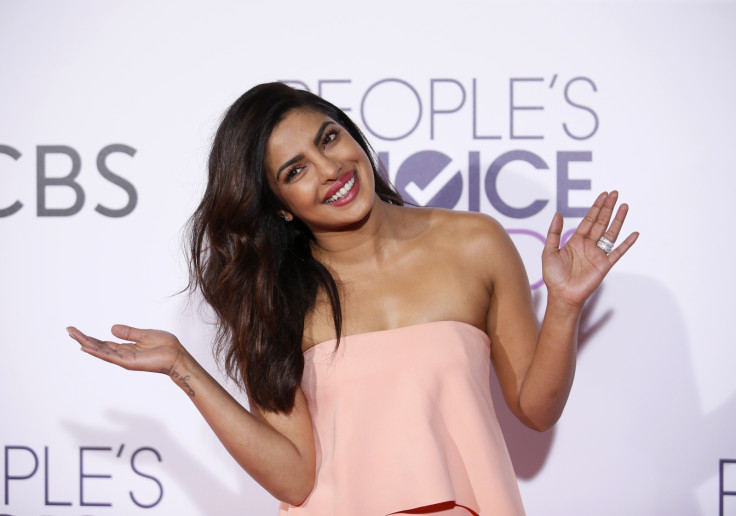 © Copyright IBTimes 2023. All rights reserved.