Most of Piers Morgan's 'Killer Women' are serving life in prison for killing their male partners, be it an ex or otherwise.
But tonight's (13 July) episode sees the 52-year-old Good Morning Britain host travel to Gadsden Correctional Facility near Tallahassee in Florida to hear the extraordinary story of Ashley Humphrey.
In 2003, when she was just 20, she fired eight bullets into a barmaid called Sandee Rozzo. The shots killed her.
Humphrey is now serving 25 years in jail for this crime. Morgan tries to get his head around the murder and wonders whether she was persuaded by her domineering and abusive husband – who was being accused of rape by the victim – or if she is simply a cold-blooded killer who conjured up the plan alone.
Background of the case
Humphrey's husband, Timothy Humphrey, was Sandee Rozzo's co-worker at the time of her murder. The two met at an Ybor City, Florida, nightclub in November 2001, where he worked as a doorman and she was a bartender.
He had a long criminal record of convictions for motor vehicle theft, kidnapping and aggravated assault. The following February, Timothy was arrested for felony battery after allegedly beating and sexually assaulting Ms Rozzo. He was due to go to trial on that charge on 4 August 2003, one month after her murder.
Bizarrely, the Humphreys – who met at a local gym in 2002 – married on 4 July 2003, just one day before Rozzo's murder.
Murder
On 5 July 2003, Rozzo was shot to death in the garage of her Florida home after returning from her shift at a local bar called the Green Iguana.Timothy became the prime suspect but had an alibi since he ordered a pizza to his Brandon, Florida, apartment at the time of the crime.
A further investigation revealed that his wife was not at home during the murder and cell phone records indicated that she was in Pinellas Park, Florida, when Rozzo was killed.
Ashley was arrested for the first-degree murder of Rozzo and Timothy was charged with federal firearms possession. She cooperated with authorities and confessed to shooting Rozzo to death, but claimed it was at the behest of her husband.
Her statement revealed vivid details about the plot to murder Rozzo. Timothy has been charged with first-degree murder and is serving life without parole. He was sentenced to an additional 15 years post-conviction for a pre-trial escape attempt in April 2014.
Ashley confesses to Morgan: "I suggested what if she were not to show up in court. That is where it started and it snowballed. I was the first to say it."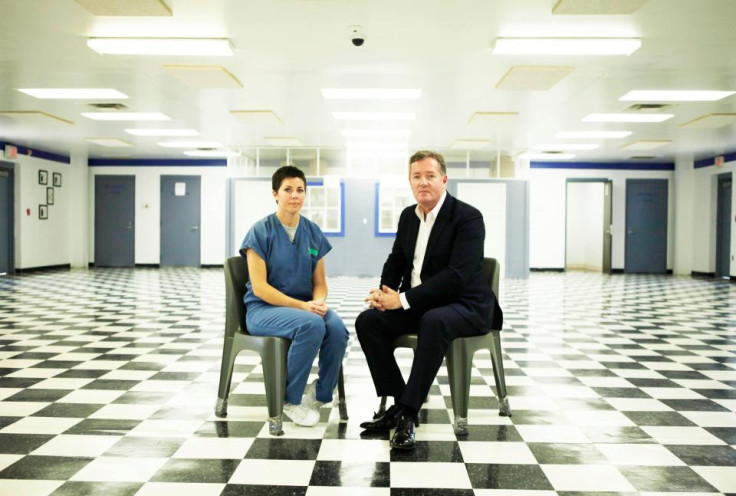 Morgan told The Mirror: "Until that point, I was quite sympathetic to her claim that she had acted entirely under the manipulative influence of her nasty piece of work husband.
"But Ashley's admission that the murder was HER idea changed everything. At that point, I realised I was dealing with a very dangerous, disturbed woman," he added.
Ashley Humphrey – who is serving 25 years for murder – is scheduled to be released from prison on 13 December 2028. She will be 46 years old.
Killer Women airs tonight at 9pm on ITV.