Before she became Prince Harry's love interest after finding her fame on Suits and discovering her passion for humanitarianism, Meghan Markle was a married woman.
The 36-year-old actress - who counts Serena Williams and Millie Mackintosh among her close friends - was previously married to Trevor Engelson.
She wed the American film and television producer on 10 September 2011 in a lavish ceremony at the Jamaica Inn in Ocho Rios, Jamaica, that lasted for several days and saw 102 guests in attendance.
Despite often pictured looking head over heels in love, the couple's marriage broke down after two years and they split in May 2013. They divorced in 2013 and Markle went on to date celebrity chef Cory Vitiello prior to Harry.
But why did Markle's marriage crumble?
Though the long-term couple had been together since their university days for seven years before tying the knot, it looks as though their careers had a big role in the break-up.
After Markle bagged her role as paralegal Rachel Zane in 2011 on the USA Network Suits - the same year as her wedding - the relationship came under strain.
A source told Daily Mail: "It put a strain on the relationship. Trevor was in LA making movies, Meghan was in another country five hours' flight away and it simply took its toll."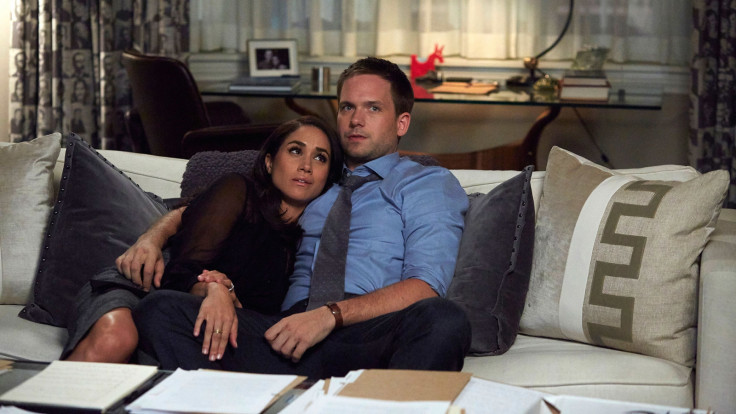 The marriage ultimately failed, succumbing to the long-distance, and Markle cited irreconcilable differences and moved to Toronto permanently to focus on Suits.
Markle then began dating famous cook Vitiello from 2014 to 2016, and according to The Telegraph, the pair were still dating when Markle met Harry in May last year.
An insider told the Mail: "They were a very handsome pair and well suited, but you got the impression it was a sometimes superficial relationship. Cory was always very focused on his job and his work. In that respect, they both put their careers first. The relationship came second."
Markle - who has been dating Harry for approximately a year - appears to be smitten with the British prince and has recently spent 10 days in the UK with her royal boyfriend.
Harry is thought to be planning to propose to Markle in the near future, with another source telling the Mail recently: "Harry has found the girl he wants to spend the rest of his life with. He is fuelling all the talk about the future."