Several members of an active pro-Islamic hacker group, known as the United Islamic Cyber Force (UICF), have been exposed by Russian cybersecurity firm Group-IB this week (Wednesday 2 August) as part of an extensive research project dubbed "Hacktivists Unmasked".
Typically, damage caused by hacktivism – a mixture of activism and hacking – includes website defacements and denial of service (DoS) attacks. In the past, groups like Anonymous have used these tactics to protest against corporations, politicians and governments.
The UCIF has been on the scene since at least January 2014, Group-IB said in its analysis.
It has more than 40 members from at least 60 separate hacking groups spanning Indonesia, Pakistan, Morocco, Algeria and Kosovo. Based on their operations, they support "radical" Islamic movements, Group-IB said.
Its members participated in a number of operations, including #OpFrance, #OpIsrael and #Free_Palestine. In most cases, the members were "very young people with a low level of technical training, victims of propaganda or under the influence of others," the paper stated.
The hackers, even with questionable skill levels, were able to victimise websites and deface them with slogans linked to the Islamic State (Isis) terror group. The slogans included the names of the operations, aliases of the culprits and even sometimes their personal contact details.
The results of UICF cyberattacks were often promoted on social media platforms including Facebook and Twitter. The ultimate goal, the security firm found, was not to steal money but instead to ramp up publicity across the mainstream media and to bolster their own notoriety.
The report said: "None of the hacktivists from the United Islamic Cyber Force look like professional cybercriminals who attack banks, government institutions or strategic infrastructure facilities. They are yesterday's schoolchildren and students, with a limited life experience".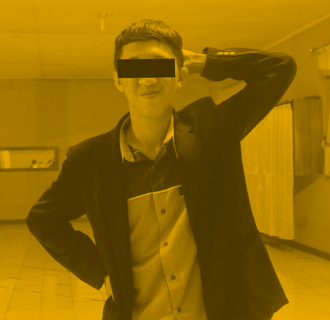 Using intelligence collated from the group's hacks – several members of the UICF have now been exposed. Personas included AnoaGhost (Indonesia), Gunz_Berry (Indonesia), W3bh4x0r (Nigeria), Lakhdar DZ (Algeria) and Zishan Rider (India).
For these named individuals, the security firm published partial images of the members, alongside personal email addresses and social media accounts.
"Their low level of technical training, a sense of impunity and excessive ambitions cause hacktivists not to pay due attention to their own security, despite the various instructions for ensuring anonymity popular in their milieu," said Dmitry Volkov, the co-founder of Group-IB.
"So far, hacktivists do not pose a real threat to companies that take their security seriously. But it would be a mistake to write them off. The risk is that the hacktivists can move from DDoS or hacking websites to attacks on the infrastructure using more powerful digital weapons."
You can see the full report here.