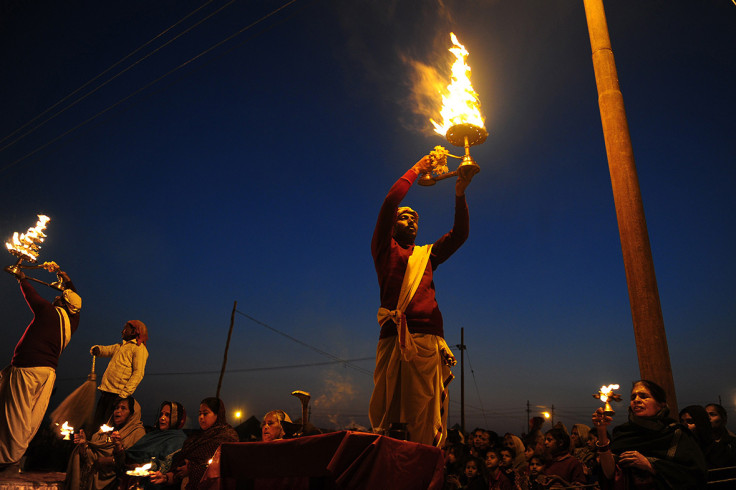 A Member of the Indian Parliament has stirred up a controversy after he said that every Hindu woman should produce at least four children to "protect" the religion.
The parliamentarian, is a member of the ruling Bharatiya Janata Party (BJP).
Earlier, the BJP MP Sakshi Maharaj, who was elected from Unnao district of the northern state of Uttar Pradesh, had called Mahatma Gandhi's assassin a "martyr".
With the state already in a soup over the conversion of members of the Muslim community, Sakshi Maharaj's comments did not go down well with opposition parties in the country.
As reported by The Hindu, the parliamentarian had advocated death sentence for those indulging in conversion and cow slaughter and said that the government will pass a law in this regard.
Though he did not name any community, Maharaj said: "The concept of four wives and forty children just won't work in India but it is high time that every Hindu woman must produce at least four children to protect the Hindu religion."
Maharaja was asked about the construction of the controversial Ram temple, to which he said the building of the mandir is "inevitable".
"No power in this world can stop construction of Ram Mandir in the holy land of Ayodhya. The mandir will be build come what may," The Hindu quoted him as saying.
The Ram temple issue is pending with the highest court in India.