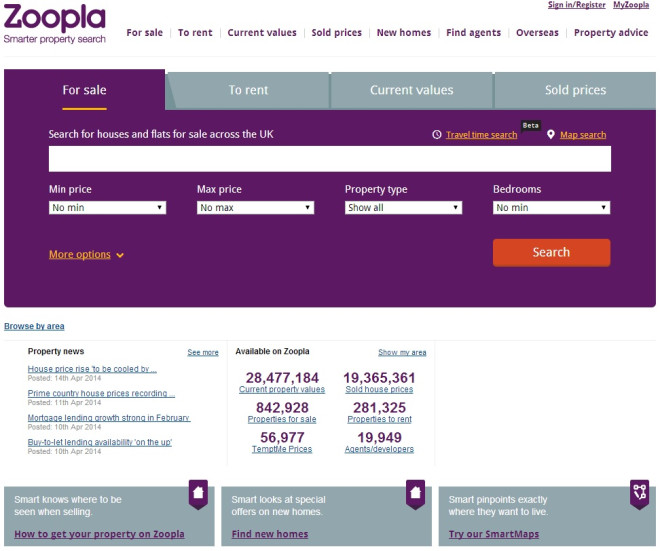 Property website Zoopla has confirmed that it plans to list on the London Stock Exchange in June.
The shares that will be sold will be those owned by Daily Mail & General Trust who said that it "intends to participate in the IPO and reduce its [52.6%] stake in Zoopla Property Group". It will also list shares owned by Countrywide and Atlas Ventures, according to FT.
Zoopla, the second largest property website behind Rightmove, will also have a free float of 25%, which could raise £250m (€308.2m, $421.7m). The timing is perfect as the property market goes from strength to strength.
Zoopla chief executive Alex Chesterman said: "I am very proud of what the team has achieved to date and we are incredibly excited about the opportunities ahead to continue to grow our brands and business.
"With over 40 million visits per month to our websites and mobile applications, generating over two million inquiries every month for our members, Zoopla Property Group has become an indispensable link in the property search process for consumers and the property marketing process for professionals across the UK."
Zoopla follows in the footsteps of other online brands who have recently floated on the LSE such as Just Eat and AO World.
Just Eat's IPO raised gross proceeds of a total of £360.1m when it floated in early April.