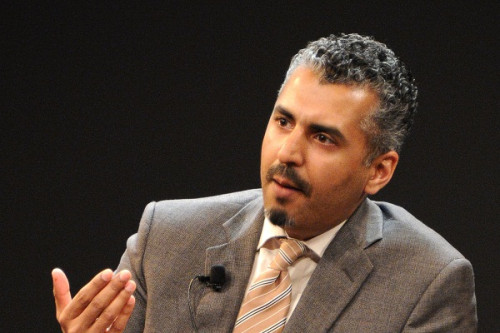 Warring sides in the messy Liberal Democrat row over an image of the Islamic prophet Mohammed appear to have shaken hands and made up.
Lib Dem parliamentary candidate Maajid Nawaz and party member Mohammed Shafiq issued a joint statement designed to defuse an argument which had gone public and sparked death threats against Nawaz and the mounting of a petition to deselect him.
Nawaz, a Muslim, sparked controversy by posting a link on his Twitter feed to a cartoon of the prophet. Shafiq led a campaign condemning the act which he claimed was a dire offence against Islam. More than 20,000 signed a petition demanding Nawaz's deselection as candidate for Hampstead and Kilburn, in London.
Nawaz was accused of insensitivity in posting the link and in his reaction to criticism online. Shafiq was criticised for allegedly seeking to whip up a "lynchmob" by drawing support for his campaign from overseas and also accused of using dogwhistle language designed to stoke tensions.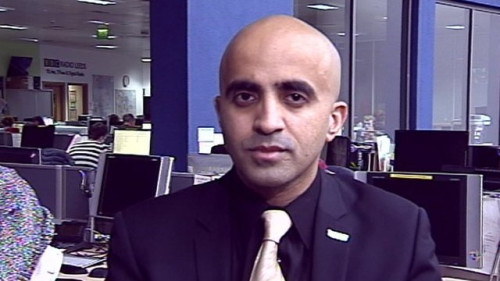 The disagreement came at a bad time for the party which was already dealing with two sex scandals involving Mike Hancock MP and a Lord Rennard.
With the release of this new unity statement, it appears that Nawaz remains in place as candidate.
Posted on the Libdemvoice website, the statement acknowledged how divisive the issue had become.
"We recognise that, when it comes to this question, some Muslims of various persuasions may take different views. However, we also recognise that there are many Muslims who have taken offence, and we assert that images of the spiritual leaders of all religions should be deemed to be respectful.
"We also respect the freedom of every member of the Liberal Democrats on either side of this debate who feels offended by tone or language to make representations to the Liberal Democrats as is their democratic right.
"We are both Liberals and support the principle of freedom of speech. But we also understand the importance of respect for others' views and of moderation of language. In so far as this second principle of moderate language has been breached in the heat and passion of the current debate, we regret this and call for all those who have differing views to ensure that any debate which continues on this subject should use language and attitudes which conform to Liberal standards of respect and moderation.
"We now call on those on both sides of this argument to return to moderate debate, free of insult and threat and we do so because we believe this is in the interests of our party, of the wider Muslim community in Britain and of the principles of peace to which Islam is committed."
Peace breaking out in the row will be welcomed by leader Nick Clegg. He previously came out in support of Nawaz by "strongly defending" his right to voice his views.
"It is my understanding that Maajid has made it clear that he tweeted in order to contribute to a live debate rather than out of any intention to deliberately offend, and that his tweet reflects his genuinely and sincerely held religious views," Clegg said.
"I hope that those who take a different view would respect his right and sincerity in doing so."