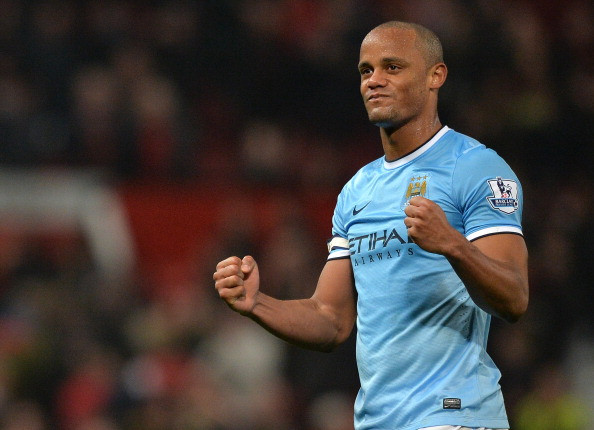 If anything is indicative of the state of modern football, it's that Manchester City have partnered with Malaysian body care company Dashing to become the club's official personal male care partner in the country.
No doubt Manchester City were not in fact looking to keep their Malaysian fans well groomed, but were rather searching for a quick buck as they attempt to scrabble in line with Uefa's harsh Financial Fair Play agenda.
Football is all about money, and teams and players seem to have no shame when aiming for a cash windfall.
IBTimes UK takes a look at some of the more peculiar sponsorships and endorsements in the weird and wonderful world of football.
Voukefalas FC Looking To Score
In 2012, amateur Greek team Voukefalas FC were on the verge of bankruptcy after drastic government cuts to the sport budget.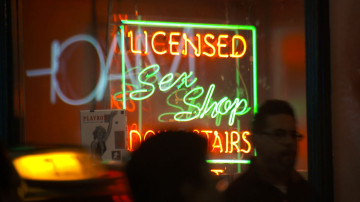 The club was in financial ruins and was in desperate need of a pick-me-up. They were in luck when their local brothel, Villa Erotica, decided to step forward and become the team's official training shirt sponsor.
Authorities quickly banned the shirts from match day practices, but the Larissan club's then coach argued that prostitution isn't the most immoral thing to promote.
He told the BBC: "When you see that, in professional football, betting companies and alcohol are advertised, I think that's far more immoral," he says.
"In Greece, it's not peculiar to visit a sex house. I think most young people have been to these places because it is a human need.
"And I'm proud of the woman who owns this brothel, proud that she helps our dreams of playing football come true."
Voukefalas were hoping that with the brothel sponsoring them, they would have ended up on top... of the league, of course.
Ronaldinho's Sex Free Condoms
Brazilian legend Ronaldinho was a star for his national team in the 2002 World Cup, famously lobbing Seaman from 40-yards.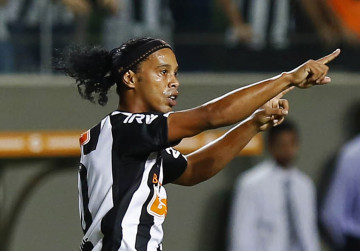 With that feat in mind, it's no surprise that the former Barcelona superstar released his own range of condoms.
What's odd about the sexual paraphernalia is the name: Sex Free, which is ironically the best form of contraception.
Even more peculiar, the packet carried the slogan 'EU SOU GALO', which translates to I Am Galo – with Galo being the nickname of Ronaldinho's then team, Atletico Mineiro. Galo is translated literally into English as male chicken – or a cock.
Nicklas Bendtner's Underpants
The big Dane was in hot water when, after scoring against Portugal in his country's defeat in the 2012 European Championships, he pulled down his shorts slightly to reveal his underwear, which had gambling firm Paddy Power's logo on them.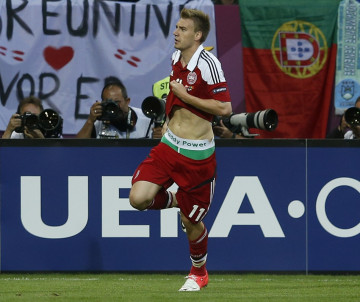 The then Arsenal misfit was fined by footballing body Uefa, but the Irish bookmakers, famed for its guerrilla marketing techniques, agreed to pay Bendtner's £80,000 fine.
The company said: "We don't believe that Nicklas should be penalised for nothing more serious than wearing his lucky underpants which, in fairness, was only a bit of fun. Paddy Power are also issuing an alert to all other players intending to wear their own lucky underpants in the remaining Uefa fixtures to keep the string tied tightly on their shorts so that they too don't face the wrath of the over-the-top UEFA pants police."
Paddy Power couldn't do anything to save Bendtner from the one match suspension that was handed to him by Uefa, nor could they save his career.
Clydebank Get Into The Groove
How can you make a football team from the outskirts of Glasgow even more unfashionable? You make an even more unfashionable band their shirt sponsor.
That's exactly what Clydebank did in 1995 when they allowed hometown band Wet Wet Wet to become their official shirt sponsor.
The cheesy pop group were looking to help out the financially stricken Clydebank, but at what cost? Some would argue at the cost of their masculinity.
Getafe and The King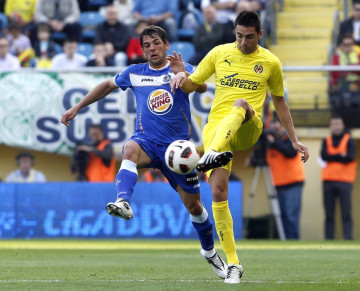 Fans of Spanish football team Getafe had beef with the club in 2009 when it unveiled fast food chain Burger King as their official sponsor.
Supporters and officials argued that it promoted unhealthy eating, but Getafe had the perfect icebreaker...
Not only was the logo emblazoned on the front of the shirt, but when it was lifted up and pulled over the head, it revealed Burger King mascot The King. A lovely touch.
The Spanish club missed out on a trick, though. If they had got KFC on board, the reverse of the shirt could have been pulled up to reveal The Colonel, or Colonel Getafe.