A peaceful protest took place in Liverpool over the weekend following the death of an 18-year-old black teenager while he was being detained by police from Merseyside at the Liverpool ONE shopping centre last week. Karla Mohammad gave a series of speeches to the crowds and vowed not to rest until those involved in her son Mzee's death are brought to justice.
On Saturday 16 July, crowds from two marches walked through the Liverpool city centre. The first protest was a Black Lives Matter demonstration following the shooting of two black men by police in the US. Both protests were joined by relatives and friends of Mzee Mohammad.
Mzee Mohammed was detained by police on Wednesday 13 July after reports of the teenager behaving erratically and being seen with a knife, police said. Officers and security guards had restrained him, Liverpool Echo reported. Following his detention at the shopping centre, Mzee became unwell and was taken by ambulance to a hospital where he later died.
Video footage released to the newspaper show Mzee lying face down, barefoot and surrounded by paramedics and police officers wearing plastic gloves. He appears motionless and seems to have his hands cuffed behind his back while being treated by paramedics.
In a statement the Independent Police Complaints Commission or IPCC said it is investigating the incident. It said the investigation is in its early, evidence gathering stage and as such, it is unable to comment or verify any accounts from any source as to what took place.
IPCC is looking CCTV footage from both the scene of Mzee's detention at Liverpool ONE and his journey from an address in Toxteth to the city centre. In addition, a "body-worn video from one officer" has also been recovered and is being analysed.
A post-mortem examination in the former Shorefields School pupil was inconclusive. More tests, including toxicology checks will be carried out to determine the cause of death.
Mzee's mother addressed the protests held on 16 July, calling for justice for her son. "I will not rest, I will walk in my son's shoes until I get answers, and anyone who had a hand in my boy's death will be brought to justice., My son will not be a number or a statistic. His death will not be in vain."
"You don't bury your kids, not your 18-year-old lad. I want to know what happened to my boy - I just want to see my son," she said.
In 2014, Mzee was among a group of youths were were handed anti-social behaviour orders or Asbos after they went on a rampage in Toxteth. According to police, the group damaged property, hurled abuse at passers-by and intimidated local businesses.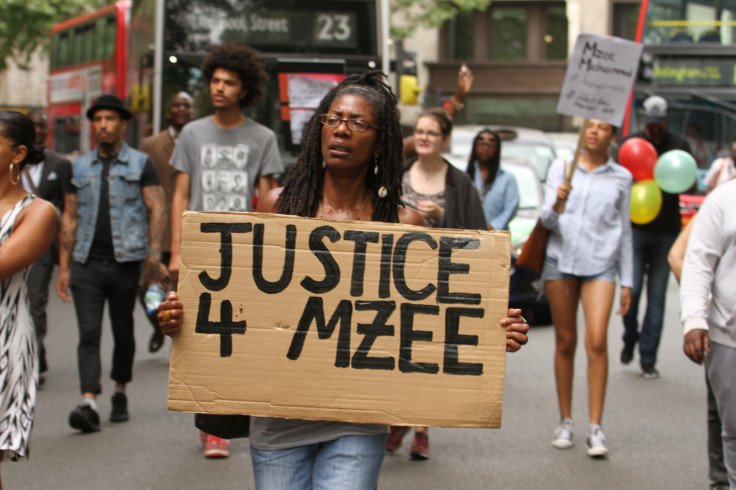 However Karla told the Echo that her son had turned his life around and returned to school to get his Maths and English GCSEs. She said he did not touch drugs and wanted to become a chef one day.
"He had a troubled past and he fell in with mates that had him in trouble and he got his Asbo. But he got past that. He had kind eyes and his smile would light up a room," she said.
The IPCC has urged witnesses who have videos or pictures leading to Mzee's collapse or during his detention by Liverpool One security and police to come forward.