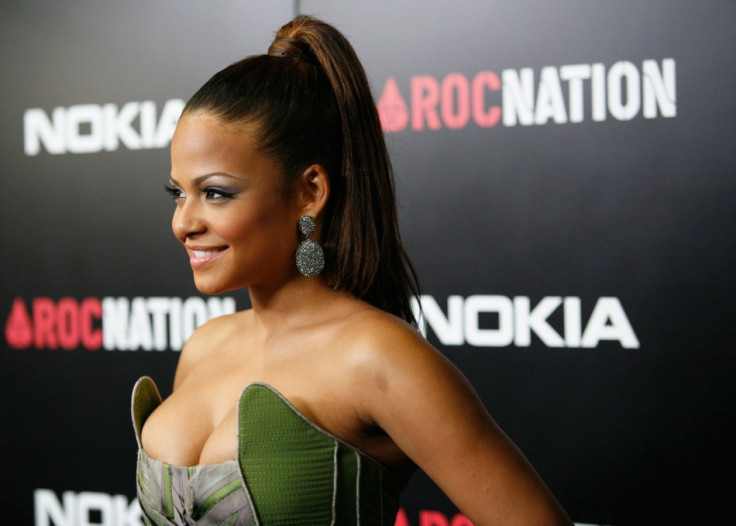 Christina Milian has courted controversy after addressing the race-related violence in America using the hashtag #AllLivesMatter, rather than #BlackLivesMatter. The pop star provoked the wrath of scores of fans, especially within her own black community, when she posted a series of tweets imploring fans to choose "love & positivity" while referencing the "injustice" and the police brutality.
"1. With statics, cell videos & images we have witnessed & the data to prove the injustice we gotta speak out or we'll never feel safe," she posted to her 1.5m followers. "I'm a believer in sharing love & positivity w/ everyone I meet. It's a huge blessing to live & accept our difference & learn them. Otherwise how will we ever grow? We were born to grow. In fact physically we never stop growing. So why stop now? Grow w knowledge, grow heart & soul."
She continued: "All lives Matter. We gotta uplift each other. Embrace and find ways to obey the laws of God & not resort to violence. Stop letting fear take the lead & free your mind. We can be so much better. And we are! But that's a CHOICE for you to make. #BlackLivesMatter.@
But not everyone appreciated her use of the "All Lives Matter" hashtag, which according to Columbia professor Carla Shedd had the effect of "erasing the vulnerability of and dehumanization of black people."

"Stacy Dash is already on this scam, find another way to get your coins," one unimpressed fan said.
Milian later apologised for her comments and deleted the offending tweet. "I must not be up-to-date with the hashtags. And more for praying & conversation. There's no debate here. #BlackLivesMatter I stand by that," she explained. "Apologies to anyone I offended. I was simply encouraging people to care for one another and help make this matter better together."
The Black Lives Matter movement has gained traction in recent weeks following the deaths of Baton Rouge resident Alton Sterling and Philando Castile in Minnesota at the hand of officers. Beyoncé, Stevie Wonder and Ariana Grande are just a few of the stars who have lent their voice to the campaign. A retaliatory attack on police by black sniper Micah Johnson in Dallas, which is the deadliest single attack on US law enforcement officers since 9/11 in 2001, resulted in the deaths of five officers.