Black Lives Matter updates: America's race crisis 2016
Throughout the US demonstrators have taken to the streets to protest the killings of black men by police.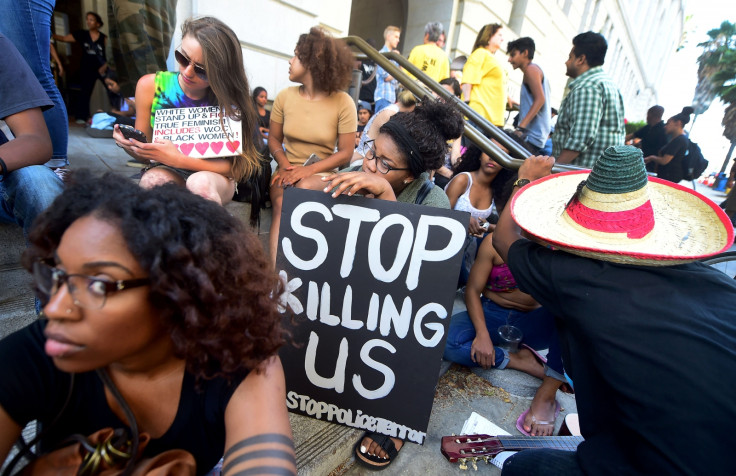 The Los Angeles Police Commission condemned two LAPD officers for their tactics in the killing of a black woman in South LA last year but found the fatal shooting of 30-year-old Redel Jones had not violated the department's deadly force policy. The decision sparked hundreds of demonstrators to protest outside of the LAPD headquarters and across the street to City Hall.
Jones was killed by police after she allegedly moved towards an officer while holding a knife. LAPD said she matched the description of a woman who had robbed a pharmacy nearby 20 minutes prior, leading officers to pursue her to an alley. However, a witness told reporters that at no time did Jones move towards police.
Following the decision, two dozen people at the commission meeting began to shout at the panel. "Shame on you!" one activist yelled. Protesters demand the city remove the commission's president and sack the police department chief.
Jones' husband, Marcus Vaughn, gave an emotional speech to the commission, describing his wife as kind and resourceful woman. Though he initially did not want to appear at the commission, Vaughn said he was convinced by the couple's 13-year-old son.
© Copyright IBTimes 2023. All rights reserved.