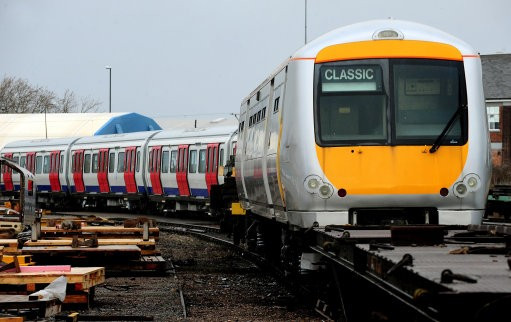 Train passengers are likely to join a protest against the recent rail fare hike across the country.
Protests have been planned by Campaign for Better Transport (CBT), an advocacy group which works for a better public transport system and the Transport Salaried Staffs' Association (TSSA) outside St Pancras station in London.
New rail fares were implemented across the country on January 2. Rises average 5.9 per cent on all tickets and season ticket rates have gone up by almost 11 per cent.
The CBT says fares have gone up but train services have not improved; trains often are not running on time, are overcrowded and have insufficient train staff.
A CBT study has found that Britons are paying more for their season tickets than other European commuters.
The CBT is also running a campaign asking commuters to write against the hike in rail fare to George Osborne, the Chancellor of the Exchequer.
A comparison of season ticket fares in January 2011 and 2012 shows the fare between Chester and Crewe and Llandudno and Bangor in Gwynedd has gone up by 10.6 per cent. A season ticket from Northampton and London has gone up by almost 7 per cent.
A commuter now has to pay more than 9 per cent for a return ticket from London to Cardiff, Exeter and Plymouth.
Passengers travelling between Birmingham and Edinburgh, and Bristol and Edinburgh have to pay more than 8 per cent.
Fares for the London Underground and London buses have also gone up by an average of 5.6 per cent since January 1.
The hike, according to the government and train companies, was necessary to make new investments in the Tube and finance new railway projects like Crossrail and Thameslink, reports Sky News.
The Association of Train Operating Companies (ATOC), which represents 20-odd train companies in Britain, has welcomed the hike and said that such a hike would help improve the services.