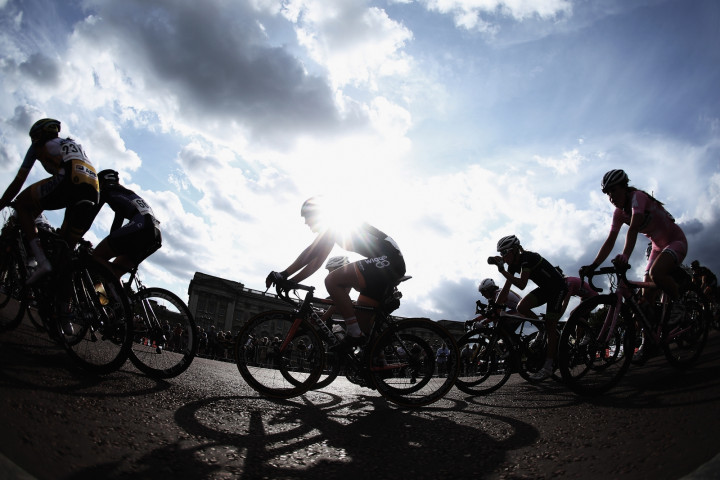 A cyclist died of a heart attack during the RideLondon charity bike ride between London and Surrey, it has been revealed.
Kris Cook, 36, was struck by a sudden cardiac arrest as he tackled the 100-mile route for charity.
Emergency services rushed to his aid at the scene in Guildford, but he died later in hospital.
Cook's grieving mother said he died doing what he loved.
Donations flooded his charity web page which he set up before the event to raise money for Woking Hospice. His target of £500 was smashed as the total soared to more than £7,000.
Tributes were paid following the announcement of Cook's death, a day after the Prudential-sponsored event.
Andrew Lea wrote on Justgiving: "Kris RIP, I never met you, but as a fundraiser and lover of cycling I feel compelled to donate to your cause."
Another wrote: "RIP, so tragic. Thoughts and prayers to your friends and family."
Organisers cut the length of the route to 86 miles due to stormy weather caused by Hurricane Bertha
A Prudential RideLondon spokesman said: "The organisers of the Prudential RideLondon-Surrey 100 would like to express their sincere condolences to Kris's family and friends."