Prudential share price up on FTSE 100 as group aims to double profits by 2013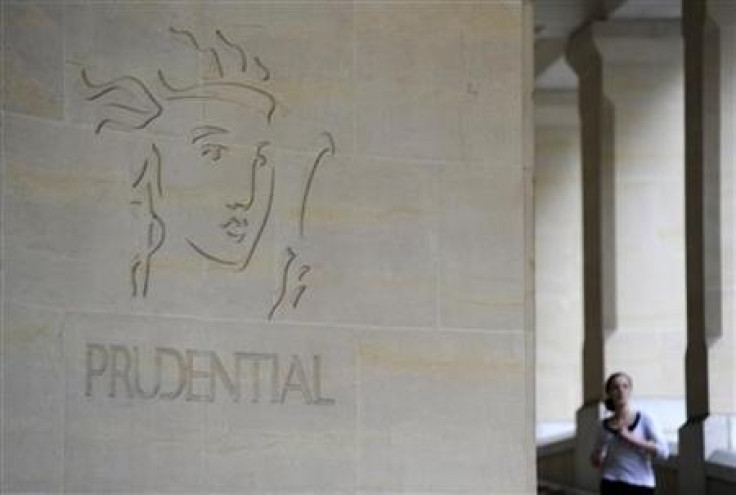 Shares in Prudential were up on the FTSE 100 after the group said it aimed to double its profits in Asia by 2013.
The group said it wanted to double the 2009 value of its IFRS life asset management pre-tax operating profit to around a billion pounds by 2013. In addition Prudential is aiming to double its 2009 new business profits of £713 million to around £1.4 billion in the same time period.
Tidjane Thiam, Chief Executive Officer of Prudential, said, "Prudential aspires to be one of the winners in the post-financial crisis world, with all of our businesses performing strongly. Our strategy is sound and we continue to pursue it with the operating discipline that has delivered excellent results on all measures over a sustained period. Our value over volume approach ensures ongoing disciplined allocation of capital to the opportunities with the highest returns and shortest payback periods.
"We delivered on our previous objective to double Asia new business profits between 2005 and 2009. I believe that the new objectives presented today are achievable given the Group's proven strategy and the growth and profitability potential of our chosen markets.
"The objectives for Asia reflect our belief that Asia will continue to offer the highest growth and highest return opportunities for a generation or more. Market conditions in Asia continue to be positive, with Asian economies performing strongly in spite of a challenging global environment. Our material and powerful presence in the most attractive markets across Asia underpins our confidence that we will continue to maximise the opportunities in the region."
By 11:00 shares in Prudential were up 4.49 per cent on the FTSE 100 to 593.50 pence per share.
© Copyright IBTimes 2023. All rights reserved.