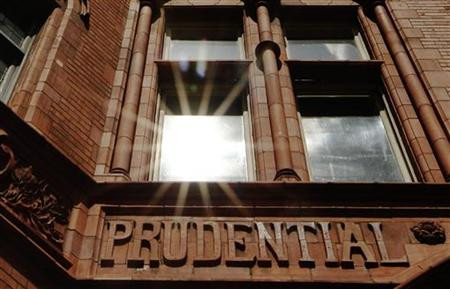 "You've failed" was the message angry Prudential shareholders gave to Prudential management as underlying costs of the failed bid for AIA came to light today.
The shareholders were upset at the £450m lost from the deal - a figure that one shareholder said was greater than the amount paid in dividends for the last two years.
"You've failed," said shareholder John Watts, "Everyone of you [the board]".
"Without AIA, the Pru has a strong set of business," retaliated Chairman Harvey McGrath as he sought to put a line under recent events.
McGrath outlined fifteen extra board meetings - along with the two regular - that had occured as the board struggled to come to grips with the deal and its negative implications.
"We have spent hundreds of hours and months of due diligence on this," said McGrath.
He outlined that three weeks after the deal was announced, the prospectus came out and and many shareholders 'became more comfortable'.
However, "in the period before and after there was increased market volatility" said McGrath and added that it led to many shareholders citing concerns at the $35.5bn being spent on the acquisition.
It was this ultimately, that led to the collapse of the deal, says McGrath.
The Pru, the UK's first company in the City to employ a woman over 140 years ago, published new business Q1 up 27 percent today.
However, shareholders are disappointed.
"You've failed to anticipate negative media reaction, you've failed to consult shareholders on this deal, you've failed to get a proper valuation on AIA" they said.
"The largest takeover of its kind in UK history and you got it wrong" they said, "You've failed".
Market reaction since the deal came to light has been largely negative mainly because of the size of it - the rights issue itself would have been $21 billion - and talk of selling US and/or UK businesses annoyed shareholders who did not like the strategy.
McGrath had argued that because of the UK's welfare state, medium-to-long-term growth prospects for Prudential were far better in other countries than in Britain.