A new video from Sony has revealed how the PlayStation 4 interface will look and how the console will handle downloadable games.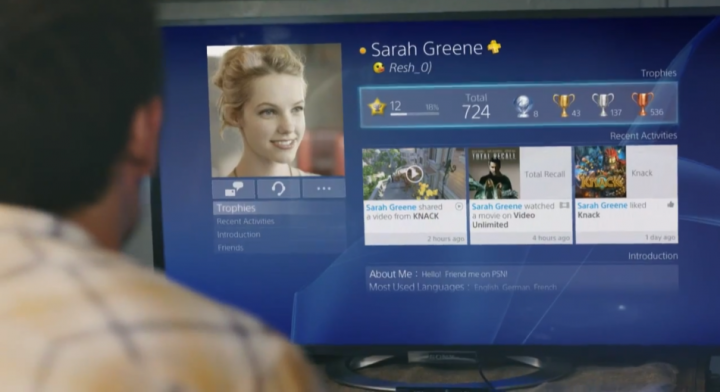 The video focused mainly on how the PS4 will download games. A PlayStation 4 smartphone app will not only allow users to send and receive messages between their PSN friends, but also purchase games to download later using their mobile device.
As Sony mentioned in February, games will be available to download in portions, allowing users to download, for example, the first three levels of a game and start playing while the rest downloads in the background as they play. The new video shows how when downloading online multiplayer game Killzone: Shadow Fall, players will have the option to download the multiplayer portion of the game first , allowing them to play online while the offline single-player mode is download in the background.
The video also touched on the PS4's social networking capabilities. It shows how, similar to Facebook, users of the new PlayStation Network (PSN) will be able to "like" and comment on shared content.
There will also be a notification centre which alerts players to when someone from their friend list has purchased or installed a new game, earned an in-game trophy or captured gameplay footage using the new Share button on the PlayStation 4 controller. Up to 15 minutes of game footage can be captured in one sitting and then uploaded to the PSN. The new video shows how when a player is struggling to finish a certain section of a game they can refer to the videos uploaded by their friends as guides.
Alongside this segmental downloading, Sony is planning to stream games to the PlayStation 4 via GaiKai, the streaming service it purchased in 2012. Though streaming wasn't covered in the new video, Sony has previously said it will allow players to access games made for the PlayStation 3, PlayStation 2 and original PlayStation digitally to play on the new console The PS4's disc drive will not be backwards compatible, meaning previous-generation game discs will not be playable on the new console.
The PlayStation 4 is scheduled to launch in November, priced at £349.