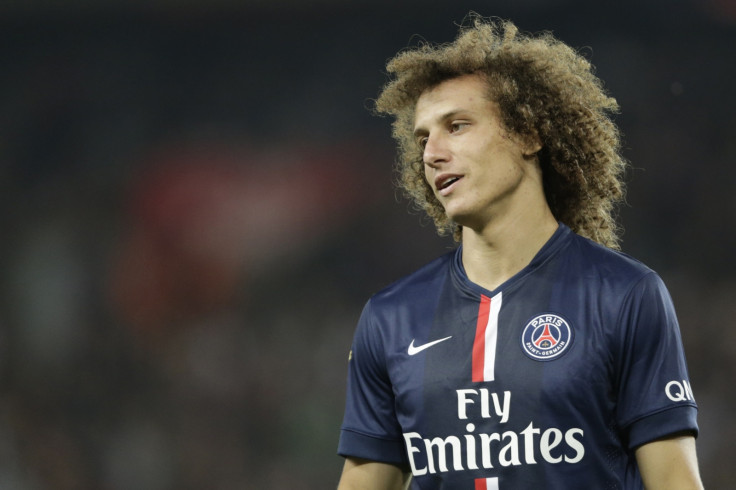 Paris Saint Germain defender David Luiz says he still has a great deal of respect for his former club Chelsea and will not celebrate if he scores a goal against them when the two teams meet in their last 16 tie of the Champions League.
The Brazilian international became the world's most expensive defender this summer when he left Stamford Bridge for the Ligue 1 side in a deal reportedly worth €50m (£37m).
Luiz will face his former club on Tuesday night 17 February for the first time since his departure and admits it will be a special encounter.
When asked whether he would celebrate if he scores a goal, he told Standard Sport: "I don't think so. It's about respect. Of course I would be happy because I would have helped my team. I'm not going to lie about that.
"But respect is respect, and I need to show that to Chelsea. It was a club that gave me many things. The fans gave me a lot and helped me a great deal so it is good to have these kinds of things in life. It's about giving back what they gave me for many years."
Last season the Brazilian defender was on the winning side at Chelsea beating his current side in the Champions League semi-final and hopes to repeat the feat but in reverse this time around.
Luiz believes that his battle with "monster" Diego Costa will be crucial to secure the victory.
"The first time I played against Diego, I was at Benfica and he was playing for Braga. It was April 2007, and the game ended 0-0. He came on in the second half," he said.
"I know Diego well and I keep in touch with him. He is a fantastic guy. I'm happy for him because now he is in the position he needs to be. He is a great person, a great player.
"Now he is one of the best strikers in the world. He plays a very physical style because he is a machine, a monster. But I enjoy the physical battle with forwards. It's part of football, and you have different kinds of strikers."