Puerto Rico is to default on its debt — for the third time in less than a year — after negotiations with creditors over the weekend broke down. The US territory's governor declared a moratorium on a $422m (£289m; €368m) debt payment due on 2 May by the island's Government Development Bank (GDB).
In a televised address, Alejandro Garcia Padilla said the government could not repay the money without sacrificing essential services to Puerto Ricans. "The decision not to pay has been a very difficult one, and one that frankly I would rather not take," he was quoted as saying by NBC News.
"[But] faced with the lack of liquidity to meet both the needs of our creditors and to provide services to our people, I had to choose. And I chose."
The latest default is the largest by Puerto Rico, which owes some $72bn to bond holders and creditors. It defaulted twice before on debt payments in January and August last year.
Congress inaction
Padilla signed a new law last month that allows the government to declare a moratorium on debt payments if it deemed necessary. The use of the law to freeze repayments is likely to be legally challenged by creditors.
Padilla criticised the US Congress for its inaction in helping the island restructure its debts. As Puerto Rico is not a US state, it cannot file for bankruptcy, nor can it enact its own bankruptcy laws.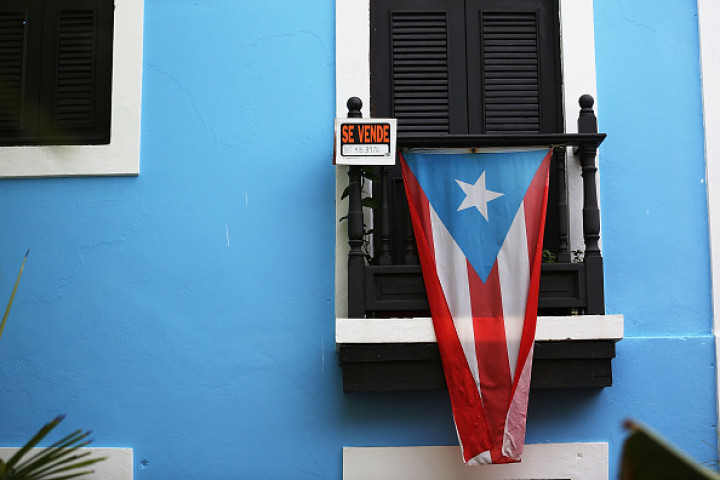 "We do not want a bailout. We haven't asked for a bailout. We haven't been offered a bailout," he was reported as saying by Reuters. "If Congress fails to authorise a mechanism to restructure our debt, the 3.5 million American citizens who live in Puerto Rico will continue to suffer."
Puerto Rico has been in recession for nearly a decade amid a steady exodus of Puerto Ricans to the US mainland. The island has a further $1.9bn debt repayment due on 1 July.