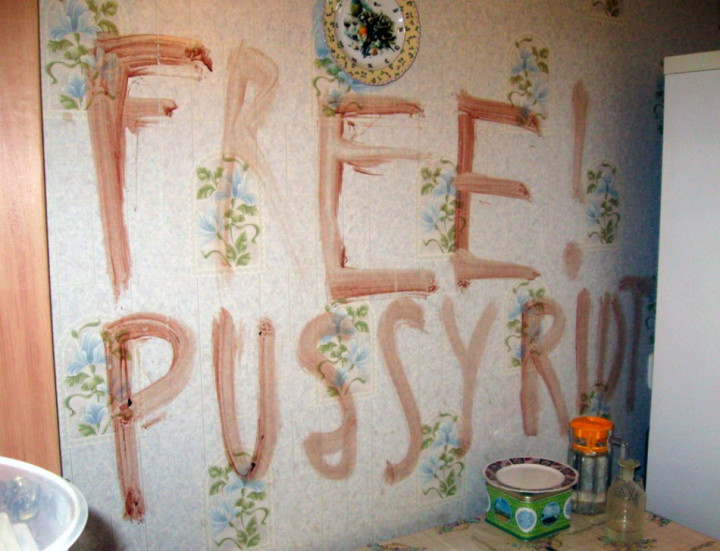 The self-confessed killer of two women in the central Russian city of Kazan tried to mislead police by scrawling a message reading "Free Pussy Riot" on the walls of the murder scene, it has been revealed.
Igor Danilevsky, 38, said he wrote the message in a bid to throw investigators off the scent after he killed ex-girlfriend Liliya Zaripova, also 38, and her mother Farida, aged 76. He wanted police to believe it was a "ritual killing", he said.
Police found the knife he used to stab them to death and disfigure their faces and bodies.
Danilevsky, a Kazan University tutor, allegedly forced Zaripova to take out a loan to repay his debts, AP reported.
The man had promised to take her on holiday in Egypt but could not afford it, so promised a trip to a Black Sea resort instead.
When he went back on his word again, Zaripova accused him of lying to her. Danilevsky grabbed a kitchen knife and stabbed her several times, police said.
Zaripova's mother tried to intervene but he stabbed her too.
Three Pussy Riot band members were sentenced to two years in prison each for performing their anti-Putin "punk prayer" in Russia's main cathedral.
Some Russian publications ran headlines claiming that Pussy Riot supporters had inspired the double murder.