Russia: Power Play and Scandalous Slippers Behind Military Shake-up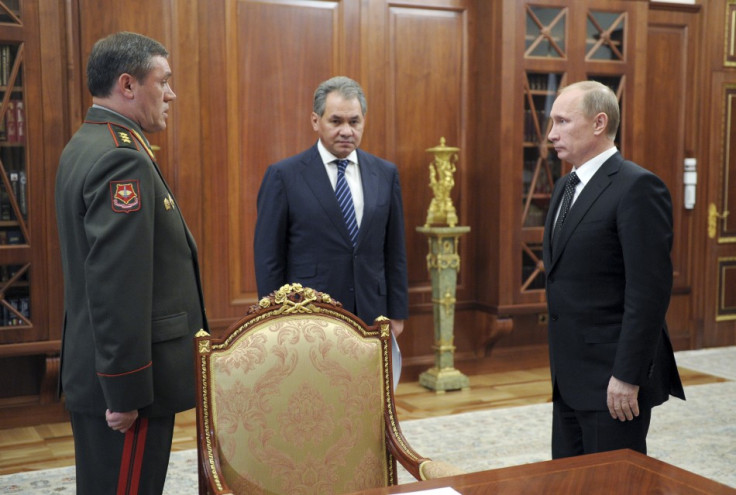 The head of Russia's armed forces has been dismissed by President Vladimir Putin just three days after the sacking of the country's Defence Minister over an alleged case of corruption.
However the clampdown appears to have its roots in the powerplay fought in the Kremlin's corridors and in some of its bedrooms, rather than the corruption façade.
Officially Gen Nikolai Makarov, Russia's most senior general, has resigned, although sources in Moscow are in little doubt that he was forced from his post by the president.
Makarov's removal allows Colonel General Valery Gerasimov to assume control of the armed forces as chief of the general staff.
Gerasimov, a commander during the bloody Chechen conflict, is a man loyal to the freshly appointed defence minister Sergei Shoigu, who himself was only installed earlier this week.
Shoigu was installed after the abrupt fall of his predecessor Anatoly Serdyukov, once one of Putin's closest allies, who had reportedly made himself too many enemies, while trying to reform the army and cheating on the wrong man's daughter.
Corruption, dishonour and the 'women battalion'
Serdyukov was officially fired amid the waves of a scandal involving the million-dollar sell-off of assets belonging to the Defence Ministry-controlled firm Oboronservis.
The military contractor, which provides servicing for military aircraft, arms and other activities, allegedly sold property to commercial firms at a loss of about 3bn roubles ($95m; £59m).
Last month, police raided the offices of the company as well as the houses of some of its employees.
In the house of employee Yevgeniya Vasilieva, investigators said they found rare antiques, costly paintings and various pieces of jewellery.
However, more interestingly, they also found Serdyukov in his bathrobe and slippers, Reuters reported.
Serdyukov's ascent had started at the end of the 90s, when, as a law student in St. Petersburg, he met fellow student Yulia Zubkov and asked her to marry him.
His bride was the only daughter of a man who was going to become one of the country's most powerful figures in the decade to come: former Russian Prime Minister and current Gazprom chairman Viktor Zubkov.
Once Zubkov, one of Putin's closest men, had blessed the wedding, Serdyukov's career skyrocketed.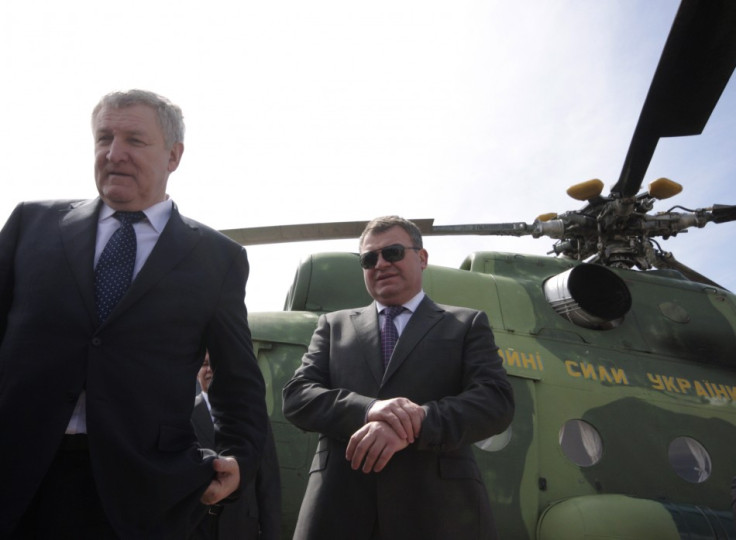 In 2001 he was appointed chief of Saint Petersburg Directorate of the Tax Ministry of Russia, a post previously held by his father-in-law.
As tax crime buster, he helped in constructing the case against Russia's former richest man and Putin's political opponent Mikhail Khodorkovsky, who was arrested in 2003 on money laundering and tax evasion charges.
Serdyukov's career progressed relentlessly and in 2007 Putin named him defence minister, just a few months before Zubkov was appointed prime minister.
One year ago, however, Serdyukov's marriage reportedly began to wobble and so did his patronage in the Kremlin, where, meanwhile, he had made himself a few enemies.
"Serdyukov's real mistake was that he broke the golden rule of loyalty to the family, his political family," a source close to the government told Reuters.
As head of the defence ministry, Serdyukov, in concert with Gen Makarov, had started operations to reform the old Soviet army machine.
However, his plans proved to be highly unpopular among the military.
He intended to cut the number of troops by about 100,000 units, and spend part of the 23tn roubles (£456bn) Putin allocated for military renewal on buying weaponry abroad instead of from Russian companies, Russia Today reported.
Serdyukov didn't have a good relation with his military colleagues, who he reportedly called 'little green men,' and replaced many officers in the Defence Ministry with civilians lacking any military education or experience.
Nevertheless the biggest slap to military hierarchies was that the spots were in many case taken by women - the so-called "women battalion".
The contemporaneous opposition of Zubkov and the army, which some say led to the corruption investigation, was reportedly enough for Putin to let Serdyukov go.
However his successor, former emergencies minister Shoigu, is reportedly not linked to those who ousted Serdyukov.
"After taking the decision to give up Anatoly Serdyukov, Putin did not make a concession to these groups, instead choosing Sergei Shoigu, who is not linked with any of the groups, as his successor. (He maintained) Balance, so to say," the editor-in-chief of Ekho Moskvy radio station Alexei Venediktov wrote in a blog.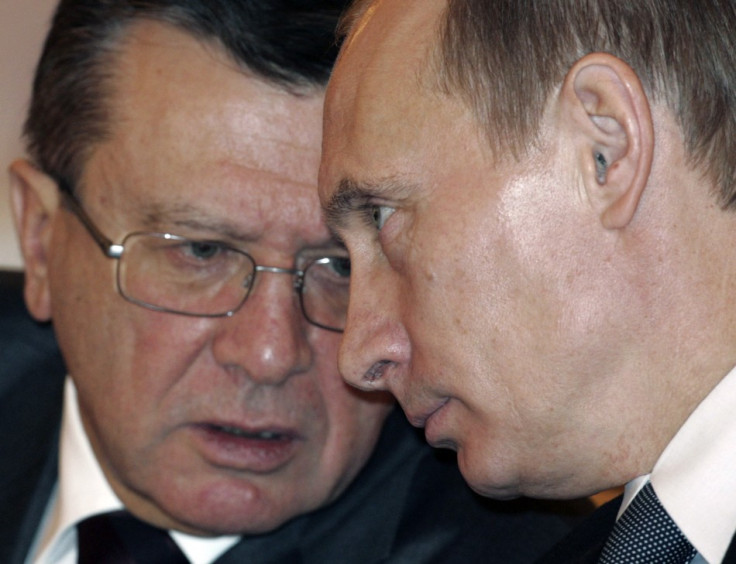 © Copyright IBTimes 2023. All rights reserved.