Russia: 'Macho' Putin Does Not Need Miracle to Win Presidency [SLIDESHOW]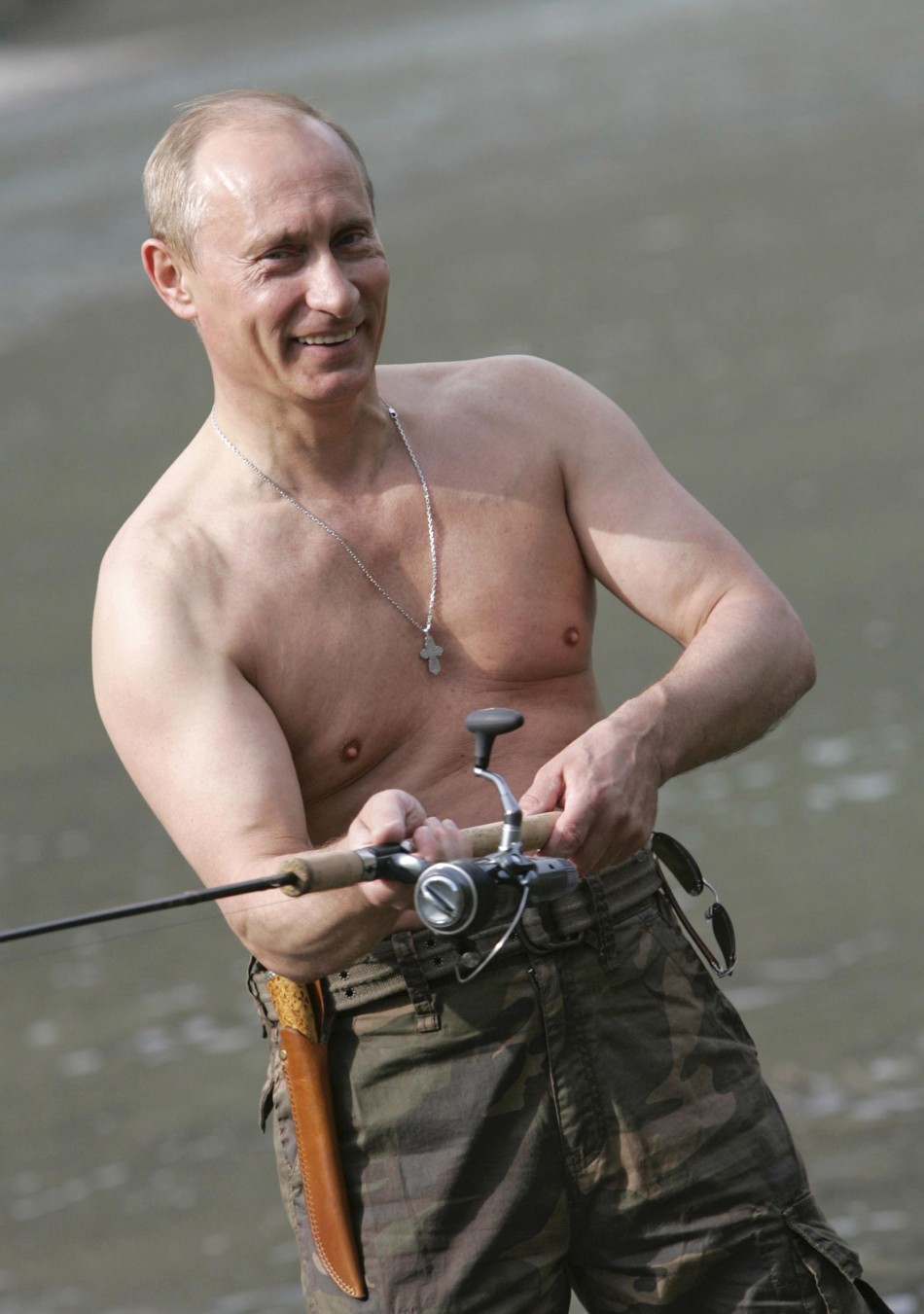 Russian Prime Minister Vladmir Putin, a candidate in this Sunday's presidential election, has expressed his confidence in the outcome of the vote, as he dismissed the strength of the opposition and shrugged off protests.
Following a visit to the monastery of Tikhvin in Leningrad Oblast, home of the Virgin of Tikhvin, a Byzantine icon which believers say has the power to perform miracles, Putin told the press that demonstrations sweeping across the country made him content.
"I am very happy about this situation, because that means that the authorities... have to actively react to what is happening in the country, to people's sentiments and to meet expectations," AFP quoted him as saying.
Tens of thousands of people have taken to the streets over the past three months to protest against the parliamentary elections, which took place in Russia in December, amid claims of rigging and ballot boxes being stuffed.
Many plan to demonstrate again next week, after Putin is expected to be become president for the third time.
Putin claims to be unworried by the demonstrations. "I think this is a very good experience for Russia," he said, adding that the protests are mostly directed against his ruling party, United Russia, rather than himself personally. "Russian citizens will have to decide whether they share my views or not," he said.
He also said he is undecided whether to stay in power beyond 2018, when the mandate he is likely to win would expire. "I don't know if I want to stay for over 20 years. I have not decided this for myself yet," said Putin, who has now been in power for over 12 years as president and prime minister.
Putin's campaign is being run by Vyacheslav Volodin, an experienced spin doctor, and it has been noted that he has dropped the kind of macho stunts he used to charm voters in the past.

"Even Putin's core supporters are now more critical of him [over such stunts]. It would have been ridiculous to appeal to them by showing a bare torso," said Valery Fyodorov, head of the polling agency VTsIOM, which is close to the Kremlin.
© Copyright IBTimes 2023. All rights reserved.