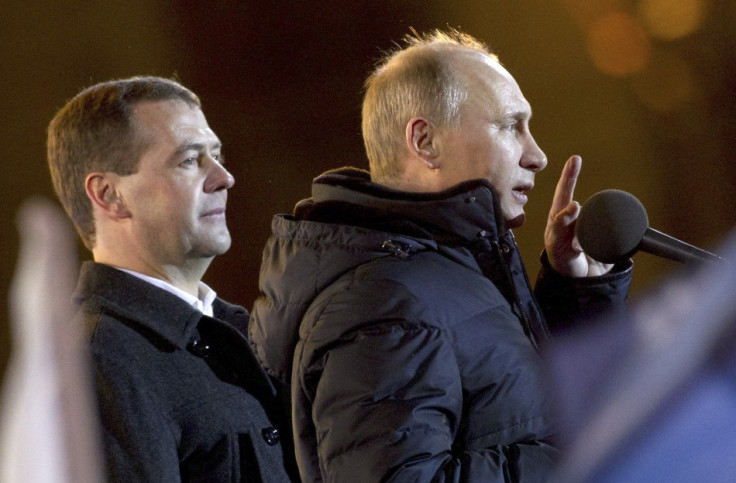 Russia's recently elected president, Vladimir Putin, has promised to resign as leader of the United Russia party after his inauguration on 7 May and wants his predecessor Dmitry Medvedev to replace him as head of the party.
"In line with political practice here, the president stands above parties," Putin told senior members of United Russia. "In this regard, after the inauguration in May I deem it necessary to step down as chairman."
Putin reiterated his recommendation that Medvedev become prime minster. "Since [he] led the party in the State Duma election campaign and since I will recommend him for the post of prime minister, I believe it is right for him to head the party as well," Putin said. "It is a global practice that the government leans on the support of the parliamentary majority."
United Russia won just under 50 percent of the votes in the parliamentary election in December - a dramatic drop from the 64 percent in the 2007 poll. Allegations of vote-rigging triggered an unprecedented wave of dissent. But Putin won more than 63 percent of votes in the March presidential election.
The development came as a spokesman for Putin said leaders of the opposition were "zeroes" because they lacked charisma and original ideas.
"It is difficult to hold dialogue with people who have an unconstructive position and proceed from the principle of nihilism," Dmitry Peskov told Reuters.
"To be able to discuss something, you have to have something on the agenda to discuss. That something cannot be only negative.
"When they started being shown on television, it became clear that they are not interesting," he added. "Many of them are zeroes. They have no political charisma and no political slogans to rally people behind them."