Putin: Russia Has Own Plans if US Attacks Syria [VIDEO]
Russian president says no tangible proof that Assad regime had hand in Ghouta gas attack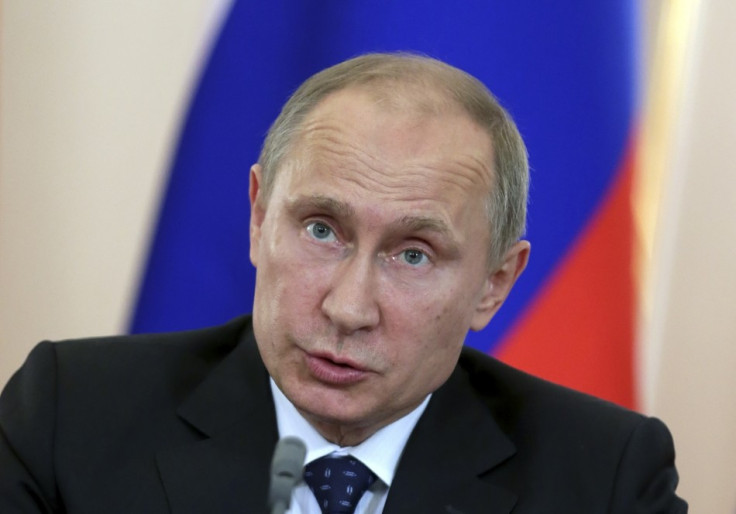 President Vladimir Putin says Russia has its own "plans" if the US decides to attack Syria without the mandate of the UN Security Council.
In an interview with the Associated Press and Russia's state-run Channel 1 television, Putin insisted there is no concrete evidence that the Syrian regime led by President Bashar al-Assad was behind the alleged chemical attack in Ghouta last month.
When asked how Russia will respond if the US presses ahead with military intervention, Putin said it is "too early" to comment, but added: "We have our ideas about what we will do and how we will do it in case the situation develops toward the use of force or otherwise. We have our plans."
Putin claimed that Moscow has suspended the delivery of certain components of the sophisticated S-300 missile defence system to Syria, saying: "We have supplied some of the components, but the delivery hasn't been completed. We have suspended it for now.
"But if we see that steps are taken that violate the existing international norms, we shall think how we should act in the future, in particular regarding supplies of such sensitive weapons to certain regions of the world."
Putin also took the opportunity to reiterate Russia's stance that the US needs to furnish more evidence on the suspected chemical attack on 21 August.
He said the information collected from "eavesdropping intelligence data" and "rumours" could not be considered as credible evidence against Assad.
"We proceed with the assumption that if anyone has information that chemical weapons were used by the Syrian regular army, then such proof must be presented to the UN Security Council and the UN inspectors."
The US has expressed concern that Russia, a strong ally of Assad, might step up its military assistance to Syria if it is attacked.
© Copyright IBTimes 2023. All rights reserved.