Putin Threatens to Cut Russian Gas Supplies to Europe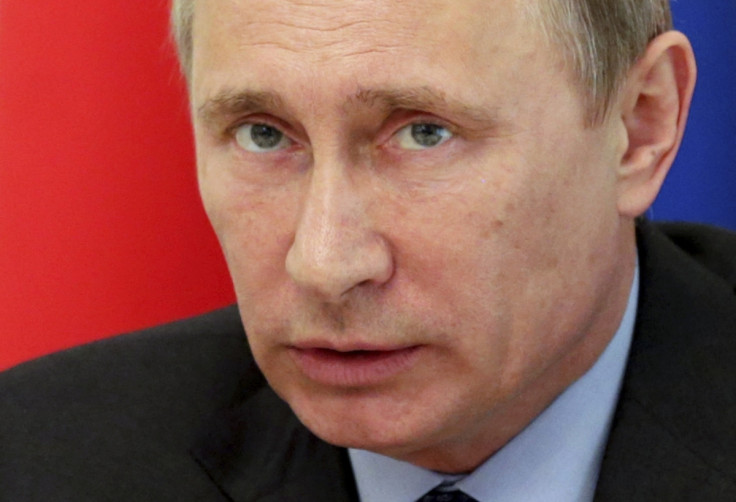 Russian President Vladimir Putin has told European leaders that the dispute over Ukraine's gas debts could affect the supply of Russian gas to Europe, according to his spokesman.
In a letter sent to European leaders, Putin expressed strong reservations about Ukraine's unpaid $2.2bn (£1.3bn, €1.5bn) gas bill and warned that it could have an impact on the transit of Russian gas to the European Union.
Putin's spokesman Dmitry Peskov said the situation was "urgent" and that Putin had proposed "mechanisms of dialogue for urgent discussions of the situation that has developed."
The letter stated that Gazprom had the right to receive payment for gas from Ukraine in advance and that "in the event of further violation of the conditions of payment, will completely or partially cease gas deliveries," according the Financial Times newspaper, which said it has seen a copy of the letter.
"We believe it is vital to hold, without delay, consultations at the level of ministers of economics, finances and energy in order to work out concerted actions to stabilise Ukraine's economy and to ensure delivery and transit of Russian natural gas," he said in the letter, addressed to the leaders of countries that receive Russian gas.
Russian energy giant Gazprom nearly doubled the price it charges Ukraine for gas last week and demanded that Kiev immediately pay its $2.2bn outstanding gas debt.
In response, Ukraine refused to pay the new price and European leaders held discussions about securing alternative energy sources, amid concerns that Gazprom could cut off supplies to Ukraine and the European Union.
Russia has stopped supplies to Ukraine in the winters of 2005 and 2008 following political disagreements between Kiev and Moscow.
The bloc relies on Russia for a third of its gas needs, 40% of which come through Ukraine.
Russian Prime Minister Dmitry Medvedev warned on Wednesday that Ukraine may have to pay Gazprom upfront for gas, while the company said that it may only deliver gas that has been paid for by Ukraine.
Putin's letter marks a change in tone from the Russian President. He spoke out against Gazprom's demands on Wednesday, in an attempt to secure a meeting with European leaders.
"Taking into account the complex situation in Ukraine and the fact that we have not yet finished talks with the EU, I would ask Gazprom and the government to hold off on such a possibility," he said on Wednesday.
© Copyright IBTimes 2023. All rights reserved.