State media in North Korea have said that all efforts should be made to reunify the peninsula that has been divided for nearly seven decades.
It said that Pyongyang would "smash" any obstacles to reunification of North and South Korea and called for a "breakthrough" in ties without the reliance on foreign powers.
It appears to be the latest move in an apparent rapprochement after North and South Korea agreed to march under the Unification Flag at the winter Olympics in Pyeongchang in February.
North Korea's news agency said that all Koreans at home and abroad should work to "promote contact (and) cooperation between North and South Korea", the agency said according to Reuters.
It also said that military drills the South was conducting with the help of foreign powers were "unhelpful" and the tension between the countries on the peninsula were a "fundamental obstacle" to progress.
The announcement was issued after a joint meeting of government and political parties and pointed out that Koreans must try to defuse military tension and create a peaceful climate on the Korean peninsula.
The agency did not explain why the meeting had been held but the statement reiterated remarks by leader Kim Jong Un in his New Year's address about unification.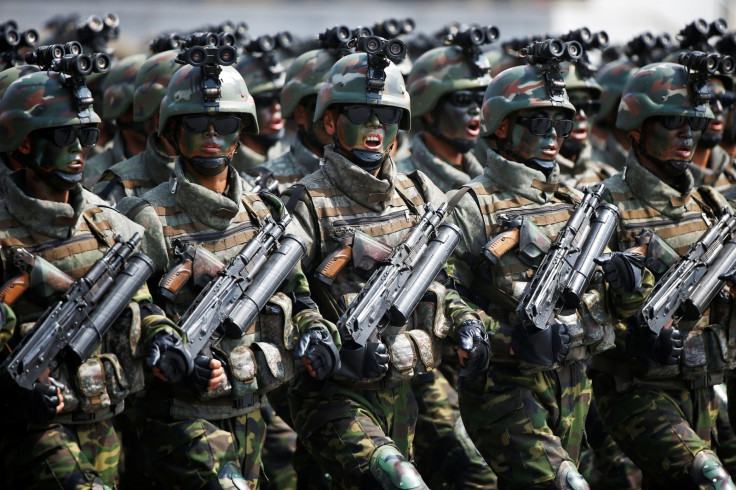 Seoul has hoped that the Olympics will help encourage peace. However, the international community is wary of the rogue regime, in light of its most recent missile tests.
Earlier this week, Britain's defence minister Lord Earl Howe told MPs that North Korea is developing an ICBM that could reach the US, and it could be ready within six months.