Qatar, FIFA and the 'fruits of corruption'
Serious concerns have arisen about Qatar's bid for the 2022 World Cup and it's unlikely allegations of corruption will go away.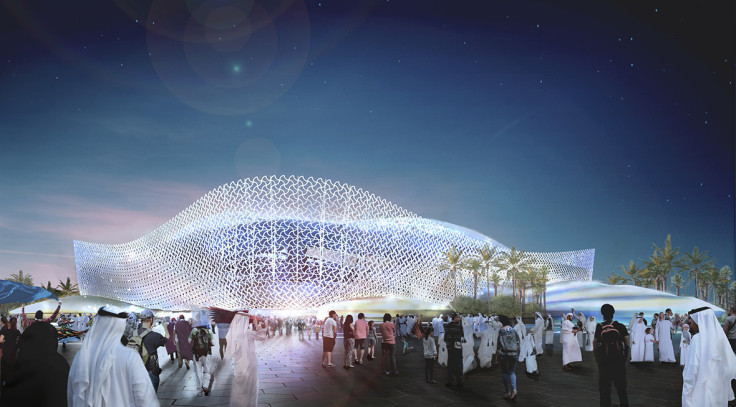 Qatar's reputation has been damaged in the wake of corruption allegations connected to its successful bid to host the World Cup. The awarding of the tournament also brings to a head the investigation into the systemic corruption inside FIFA.
There is little doubt that investigators had serious reservations about Qatar's bidding process for the World Cup. German newspaper Bild published what it said was it a "suppressed" 2014 report authored by former FIFA independent ethics investigator Michael Garcia. Among the revelations, Bild's report included details of a $2m (£1.6m) sum allegedly paid to the 10-year-old daughter of a FIFA official.
Peter Rossberg – the journalist who claimed to have obtained the report – said it "does not provide the proof that the 2018 or 2022 World Cup was bought", but that its findings were "like a puzzle that only makes sense when all parts are put together".
It is against this backdrop that more serious concerns have arisen about Qatar and it's unlikely allegations of corruption will go away.
Putting aside the geography of the tournament's location (many European teams are mortified at the prospect of playing football in 100 F heat and see this as an advantage to teams from warmer climes), there are also political issues that need to be addressed.
Qatar is currently facing crippling trade and travel bans from her Arab neighbours. These neighbours (including Saudi Arabia, the UAE, Bahrain and Egypt) have closed their borders in response to allegations which, they claim, show that Qatar is funding extremist groups.
The blockade has already caused economic repercussions and prevented the flow of building materials to complete a number of football stadia that Qatar needs to construct to meet its obligations as host. This in itself is a cause for concern for FIFA.
The simmering undercurrent of mistrust does not end there. The news that the Swiss are launching a criminal investigation into the sale of the TV rights to the Qatari tournament is symptomatic of the jitters rippling across the region and the sport in general.
It has been alleged that the current Paris Saint-Germain football club's president (and media chief of the Qatar-owned beIN Media Group), Nasser Al-Khelaifi, was involved in an underhanded deal with-then FIFA executive Jerome Valcke. If this is true, it is yet another worrying development for the besieged football organisation.
What the ongoing FIFA scandals show us (and there are many bubbling through the various investigative systems), is that a lack of a meaningful self-regulatory structure has empowered some to commit fraud and corruption on a grandiose scale.
When executives are wrapped in cotton wool and paid huge salaries, not to mention vast amounts of expenses, it breeds contempt for the system. Many openly flaunt popstar lifestyles, enjoying private jet travel and being treated to outrageously sumptuous hospitality.
However, it is this arrogance that ultimately leads to their undoing. Many of these executives have made predictable efforts to hide their illicit income and behaviour. I don't think that law enforcement departments tasked with opening this particular can of worms will find it too challenging to clean up.
This brings me to the crux of the matter, as I see it. The members of the public who have paid out of their own pockets to support their national football teams need to see not only criminal convictions, but also an effective and vigorously executed plan of asset recovery.
Law enforcement cannot be seen to put targets in jail only to see these same individuals later released to enjoy their stuffed bank accounts and assets, obtained on the back of corruption. The investigative process needs to have a confiscation process running in tandem, to ensure the suspect does not go on to enjoy their ill-gotten gains.
It is only by sequestering assets that we prevent the culprit's family enjoying the high-life in their enforced absence. It also prevents them from burying the fruges sint corruptionem (the 'fruits of corruption') out of harm's way.
It is true that most developed jurisdictions now have laws enabling criminal prosecutors and their teams to attack the assets of those convicted of an acquisitive crime. But despite the legislation's existence, this is not always the case.
Many criminal investigations will identify third parties who have knowingly received some of the cash stolen from the system. However, these organisations or individuals may be a little too far down the food chain to whet the appetite of the criminal investigators overseeing the main investigation.
But these third parties are money launderers and we must ensure that even if they do not face the full weight of the criminal law, that civil processes can still recover what they have dishonestly obtained.
Specialist lawyers such as myself and my colleagues at ICC FraudNet can be tasked with recovering the dubious cash and seeking damages awards against third-party facilitators of corruption. The civil process is not inexpensive, though. By the time we have conducted our investigations and resolved the asset recovery process through the civil courts, there may be little of the original sum left.
But what is the alternative? If we ignore the role of these third-party enablers, then we are simply gifting them illegitimate earnings. I think that most ordinary people would rather see funds expended through the judicial process and paying specialist lawyers to recover assets, than see crooks keep their criminal cash.
Whatever the outcome of the Qatar and FIFA investigations, there has to be a realistic deterrent in place. This will go some way to ensuring that others do not emulate the bad behaviour of their predecessors. Confiscation and forfeiture need to be at the head of that particular thrust.
---
Martin Kenney is managing partner of Martin Kenney & Co. Solicitors, a specialist investigative and asset recovery practice based in the British Virgin Islands. Kenney focuses on multi-jurisdictional fraud and grand corruption cases.
---