Qatari minister hints Opec could extend oil production cuts beyond May
Official tells International Petroleum Week it is unclear whether six months of cuts would be "enough or not".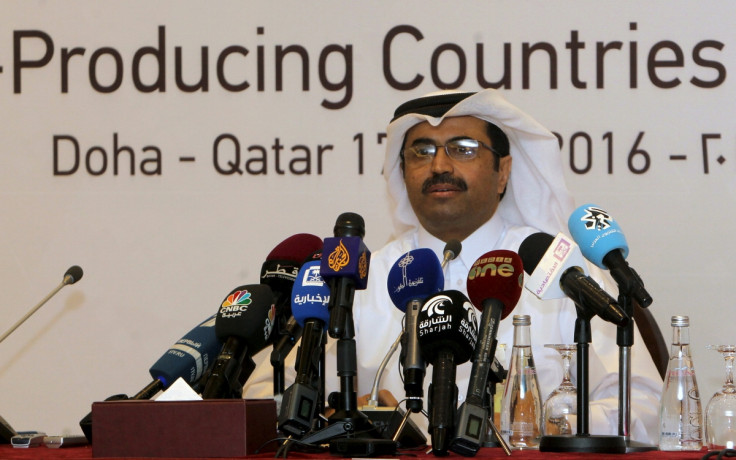 Oil benchmark gains were muted on Wednesday (22 February) as Qatari energy minister Mohammed Saleh Al-Sada hinted that Opec could extend its production cuts beyond May depending on market permutations.
Speaking at the International Petroleum Week in London, Al-Sada told a Gulf Intelligence forum that it is unclear whether six months of production cuts, triggered in tandem with 11 non-Opec producers, would be "enough or not".
"Simple truth is that we do not know yet, whether six months are enough or not. For the moment, it is premature to discuss these things. It is very difficult to judge at the moment.
"However, in my opinion by third quarter of this year we will be in a better shape as far as the oil market is concerned."
Al-Sada said he expects crude stock levels to stabilise, noting that proponents of the downside risk of rising shale production should also take into account the fast deletion rates of such avenues. "Ultimately, it is about who can produce viably at what level," he added, with oil prices lurking in the $50 circa.
The Qatari minister also said based on what he had seen so far "Russia remains committed" to the ongoing production cuts. "The market must note that the Russians entered discussions with a thesis of freezing, which then morphed in to a production cut which involved further accommodation on their part."
Opec next convenes on 25 May, 2017. At 1:13pm GMT, the Brent front month futures contract was down 0.64% or 36 cents to $56.30 per barrel, while the West Texas Intermediate was 0.72% or 39 cents lower at $53.94 per barrel.
Analysts at Vienna-based JBC Energy said position data from the exchanges shows that outright prices are retaining speculative support, with the net length among money managers having increased further as of last week.
"For WTI crude futures contracts on Nymex, the ratio of longs to shorts was close to 9:1 (for ICE crude futures, this was last seen even higher at more than 12:1).
"While net length in Nymex crude has grown more or less uninterrupted since the Opec cut decision towards the end of 2016, its share of total open interest in the contract has now reached the highest level since July 2014, back when WTI was trading in triple digits. This trend is continuing to insulate outright prices from bearish data readings."
© Copyright IBTimes 2023. All rights reserved.