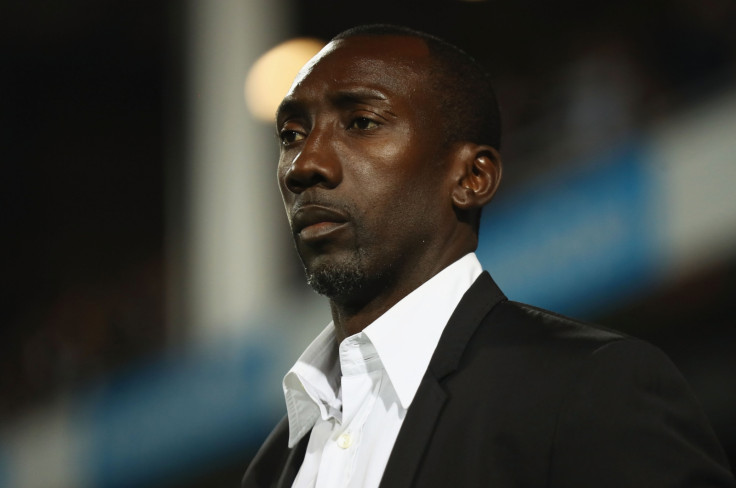 Queens Park Rangers insists they have "every confidence" in manager Jimmy Floyd Hasselbaink after he was named in a newspaper investigation into corruption in football.
The Daily Telegraph allege the Dutch manager requested a fee of £55,000 to fly to the Far East to speak to investors for a fake firm who also tabled the possibility of selling players to the London club.
Video footage published by the newspaper appears to show the QPR manager telling undercover reporters posing as investors to "come up with a nice figure" for the role.
The former Leeds United and Chelsea striker, who was handed the manager's job at Loftus Road in 2015, has not been suspended and has denied any wrongdoing. His club will carry out an internal investigation into the matter but state they "have every confidence in our manager the robust systems and processes the club has in place."
Hassebaink said in a statement: 'I have today, through my lawyers, responded in full to the accusations levelled against me by The Telegraph. I was approached by Mr McGarvey and Ms Newell of The Telegraph purporting to be players' agents. They offered me a fee to make a speech in Singapore. I do not see anything unusual in being offered to be paid to make a speech.
"I did not make any promises in return. I did not ask QPR to purchase any of the players who were said to be managed by Mr McGarvey and Ms Newell and did not and would not recommend the purchase of a player for my personal gain. I deny any accusations of wrongdoing on my part.'
The Telegraph also allege Leeds United owner Massimo Cellino told their undercover reporters he could explain how they could bypass FA and Fifa regulation relating to transfer fees. Cellino appears to tell undercover reporters they can become shareholders in the club in return of a percentage of player's sell-on fee.
In their own statement, Leeds describe the allegations as a "non-story".
"The Daily Telegraph informed Leeds United and Mr Cellino that they were considering publishing an article and asked Leeds United and Mr Cellino to respond to a number of questions. Through the club's solicitors, a request was made to the Daily Telegraph for a full copy of any transcript involving Mr Cellino and/or any related audio and visual recordings.
"The Daily Telegraph refused to provide such information and as such the Club declined to respond further at the time. The club has reviewed the supposed 'evidence' that the Daily Telegraph have published tonight. At no time in this video clip has Mr Cellino suggested getting around the FA's rules on third-party ownership of players.
"In complete contrast to what has been suggested, Mr Cellino has made a perfectly proper suggestion which is entirely consistent with the FA's regulations, as the only parties entitled to take benefit from ownership of a player is the Club itself."
The latest revelations come a day after former England boss Sam Allardyce left his post after being accused of informing undercover journalists on how to circumnavigate FA third-party player ownership rules and negotiating a £400,000 per year deal to represent the same company.