Queens Park Rangers (QPR) manager Jimmy Floyd Hasselbaink, Leeds owner Massimo Cellino and Barnsley assistant manager, Tommy Wright, have all been implicated in a new football sting by undercover reporters working for The Daily Telegraph.
Among the accusations, ex-Chelsea striker Hasselbaink is alleged to have negotiated a fee of £55,000 to act as an ambassador for a sports company that wanted to sell players to his club. Former Leicester City player Wright is said to have been suspended by The Tykes after being accused of receiving a £5,000 so-called "bung" on camera.
Another implicated party in the newspaper sting is Leeds owner Massimo Cellino, who was said to have been filmed offering to sell part of his club to the newspaper's undercover reporters get around third party rules.
The paper, as part of its expose on English football, filmed the trio covertly in a number of meetings whilst pretending to be businessman with wealthy backers.
The latest revelations come a day after former England boss Sam Allardyce left his post after being accused of informing undercover journalists on how to circumnavigate FA third-party player ownership rules and negotiating a £400,000 per year deal to represent the same company.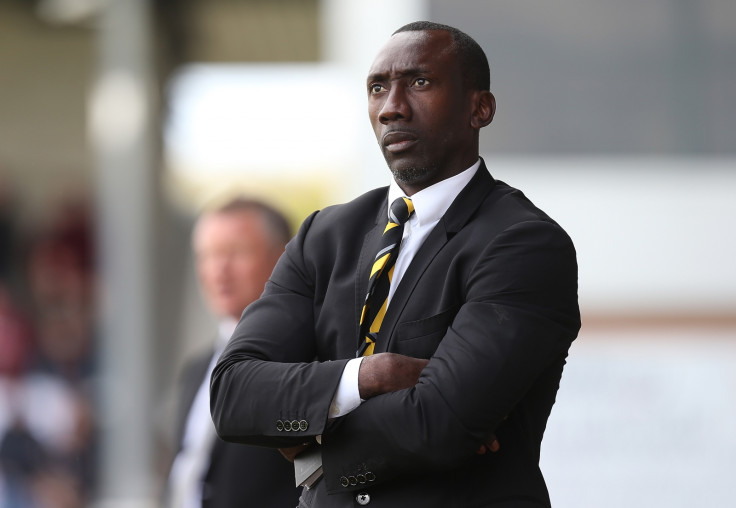 Hasselbaink is accused of meeting two fake businessman on two different occasions, where he discussed meeting investors in the company and potentially signing players they represented. Part of the agreement was for him to fly to Singapore to speak to investors who wanted to get involved with player transfers to QPR.
Despite the conflict of interest, the 44-year-old is alleged to have agreed a £55,000 fee to fly to the Far East, and reportedly remained open to the idea of signing players they represented. The newspaper said he told reporters: "Look, just try to make me happy... come up with a nice figure."
According to the Telegraph, Hasselbaink denied any wrongdoing and said there was nothing unusual about agreeing to make a speech.
Wright, the assistant manager of Barnsley since 2015, was allegedly filmed accepting a £5,000 cash "bung" after agreeing to help a fake Far East company buy players from his club. It is claimed that he accepted a bundle of £20 notes in an envelope during a meeting with the undercover reporters in Leeds last month.
He was allegedly asked to recommend that the club sign other players represented by the consortium whilst he named players that the consortium could potentially sign. Wright, who denies wrongdoing, was suspended by Barnsley last night, says a report by the newspaper.
Wright denied any improper behaviour through a spokesman saying: "Any suggested acts contrary to criminal law or those of the FA and Fifa are categorically denied."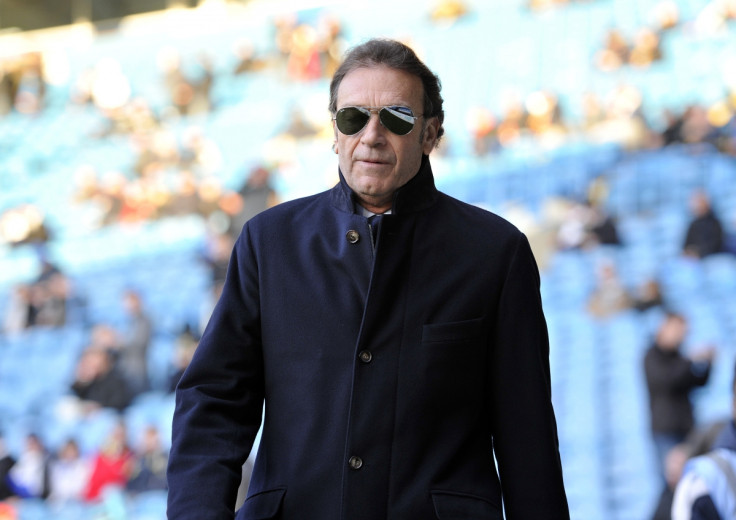 The Telegraph investigation, said to have taken place over 10 months, also alleges Cellino, the owner of Leeds discussed a way that his club could get around FA rules on third-party ownership of players. He is alleged to have been recorded suggesting the firm should become a shareholder in Leeds in exchange for money as part of his players' sell-on fees.
Leeds United have declined to comment on the allegations against the 60-year-old owner without first seeing the evidence of the meeting. The FA, the Premier League and the English Football League have stated that they would be investigating.