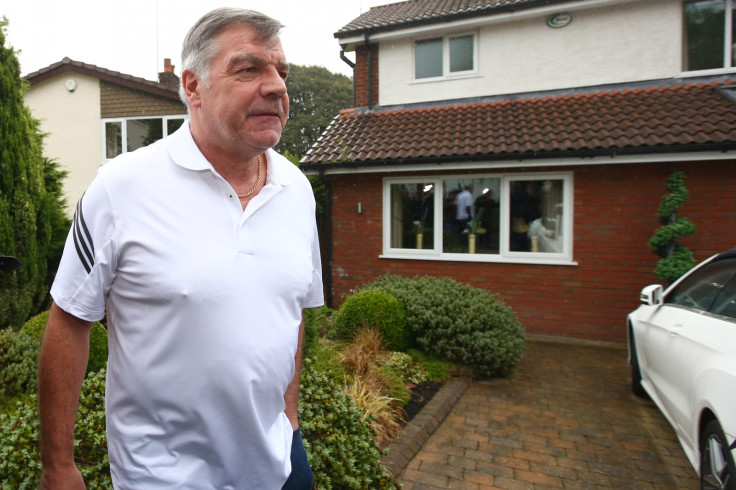 Sam Allardyce only has himself to blame for being axed as the England manager, according to former Football Association (FA) Chairman Greg Dyke. The 61-year-old coach left the lucrative job after just one match and 67 days in charge after a national newspaper reported Allardyce had offered advice on how to circumvent transfer rules to undercover reporters.
However, Dyke has no sympathy for Allardyce, insisting he gave the FA no choice other than to terminate his contract. "The FA have actually done well. They saw the story, knew they had to take some action, they have taken action – and I think that was the right decision," Dyke told TalkSport.
"It is a pretty sordid story really. You appoint a new manager for over £3m-a-year plus bonuses, if he wins things, and here he is grubbing around to get another £400,000 from, as it turns out, a bunch of journalists.
"He has let everybody down. He must know that. What he is doing? He has taken the best job in football running the England team – a job he has always wanted – and he and his agent then get involved in this sordid stuff."
Dyke has also defended the FA's handling of the situation, saying they have acted promptly to the newspaper sting by dismissing Allardyce and appointing Gareth Southgate as the interim boss inside 24 hours of the story first emerging.
"The FA have played this rather well," Dyke explained. "They took action speedily, they took the action that needed to be done and they appointed Gareth Southgate as interim manager for four games, which gives them a longer period to find a new manager."
Dyke, whose three-year spell at the FA ended in June, also defended the Daily Telegraph's role in Allardyce's exit. "It is a reputable form of journalism if you have enough evidence to suggest something is seriously wrong," he said.
"You can't go around doing entrapment anywhere, anytime, but if you have reason to believe there is something seriously wrong then what they have done, I think, is fair enough. Clearly, someone at The Telegraph has got evidence that Allardyce is open to this type of deal, so they have set one up."