Today the Royal Mail revealed the special edition stamps that would be rolled out in celebration of the Queen's 90th birthday. The most talked about was the portrait which saw Prince George take centre stage as he posed on a set of foam books in the forefront of the picture, alongside his father Prince William The Duke of Cambridge, HRH Queen Elizabeth II and Charles The Prince of Wales.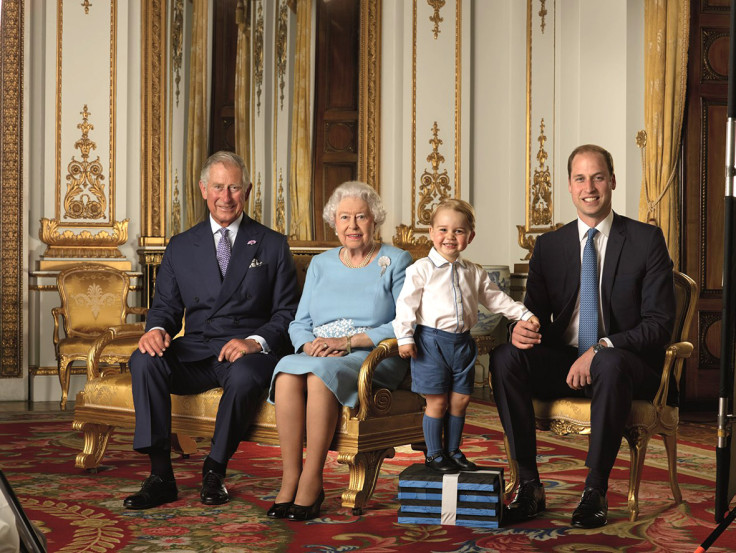 The family are all dressed in co-ordinating blue hues, with the Queen characteristically dressed in a vibrant dress, but it is George's adorable once-piece accessorised with a cheeky smile that has got the world talking about the picture.
Whilst the Prince has often been seen in the likes of John Lewis and Cath Kidston, for his first appearance on a stamp the toddler was dressed in London-based luxury children's wear designer Rachel Riley.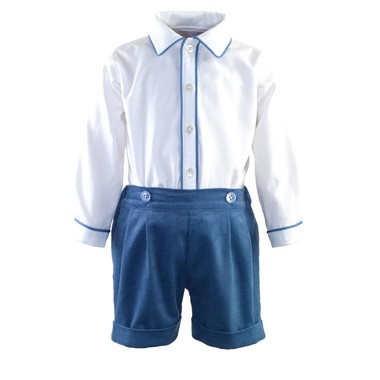 The adorable shirt with blue piped detail is twinned with a matching pair of cord turn-up shorts which are attached to the shirt at the waist and finished with pearlescent buttons. Currently on sale for £59 on the children's clothing designer's website, there will no doubt be a few more boys wearing the same outfit soon enough.
Launched by Rachel Riley in 1994, the eponymous brand has become a favourite port of call for celebrities including Madonna and The Beckhams. The Marylebone-based luxury brand creates modern clothing for children but with a strong nod to the styles and traditions of the '40s, '50s and '60s.
Riley has dressed George many times in the past, most notably the white smock shirt with red embroidery and matching red shorts in July 2015, an outfit that was based on one that his father William wore when he was a child. Speaking to The Daily Mail last year, Riley said "I look at old pictures of William and Harry as boys because the outfits are beautiful and a wonderful inspiration, Princess Diana had a great sense of style. She was a nursery teacher so was a natural with children and knew how to dress them. She dressed William and Harry in clothes that are appropriate for children." This has clearly been a winning formula for the designer who has been a favourite of the Duchess of Cambridge for her children.