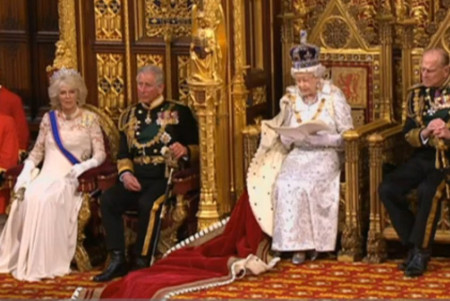 Immigration formed the centrepiece of this year's Queen Speech, while Prince Charles sparked comment by appearing at the right hand of his mother.
The prince sat next to the royal throne in the House of Lords just a day after it was announced that he would replace the Queen at Commonwealth talks later this year.
It was Charles's first appearance at the Queen's Speech for 17 years and was widely interpreted as signifying his growing role in supporting his 87-year-old mother in her duties.
The next in line to the throne was joined by his second wife Camilla, the Duchess of Cornwall, for the traditional opening of parliament.
A royal spokesman told IBTimes UK that the prince was there in a support role
He said: "There is precedent for the prince to join the Queen at state openings. He has done it a number of times."
Immigration was at the heart of this year's speech - which is written by the government for the monarch to read out. Many commentators have suggested it was influenced by Prime Minister David Cameron's worries over Ukip.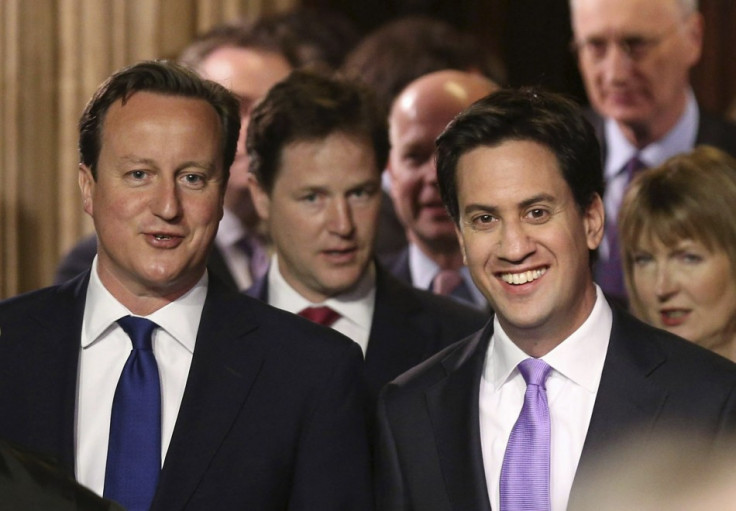 The anti-EU right wing party, led by Nigel Farage, shook the Tory party by winning 139 seats at last week's council elections. Backbenchers such as Douglas Carswell have publicly demanded a "counterinsurgency" to fend off the Ukip threat.
The Queen's Speech contained a raft of measures to toughen up on immigration. NHS treatment will be restricted for immigrants, while visitors will pay towards costs of care.
Landlords will be made to carry out background checks on prospective tenants to make it harder for immigrants to get accommodation and then a job, while driving licences will be forbidden for some migrants under the new Immigration Bill.
The package of policies is viewed in some quarters as a response to Farage's pledge to cut immigrant numbers by leaving the European Union and introducing a five-year freeze on immigration for permanent settlement.
Elsewhere in the legislative programme consumer rights were beefed up, measures introduced to slash red tape and there was a bill for capping the cost of social care.
There were also controversial omissions, including the widely-publicised bill to let police and government spies monitor people's use of social media sites such as Facebook.
Its absence was seen as evidence of the influence wielded by deputy prime minister Nick Clegg, who opposed the bill as a "snooper's charter" in the face of calls on Tory and Labour benches for it be included.
Plans to impose plain packaging on cigarettes were also dropped, sparking anger among health campaigners who say a ban would cut smoking in youngsters. But the government was worried by the impact of a ban on the print industry.