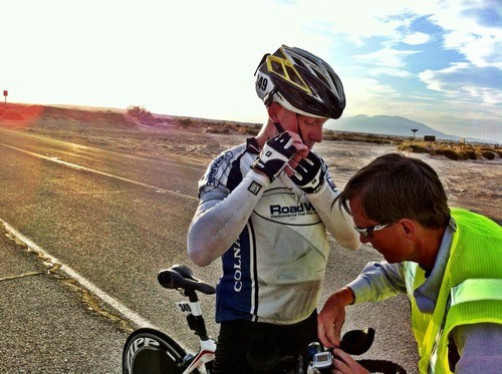 A group of British cyclists have started a 3,000 mile race across the US, going from Oceanside Pier in California to Annapolis in Maryland.
Race Across America began for the solo cyclists on 11 June and is expected to finish between 20 and 24 June.
Chris Hopkinson, Stuart Edwards, Mark Pattinson and Meurig James are all participating in the solo event, while the Crank Addicts 2 and the Raam fireflies will set off for the team competition on 15 June.
Unlike the Tour de France, Vuelta a Espana and the Giro de Italia, Raam is not a stage race - it is one continual race similar to a time trial. It is also longer than the Tour de France and competitors must complete the distance in around half the time allowed for the French race.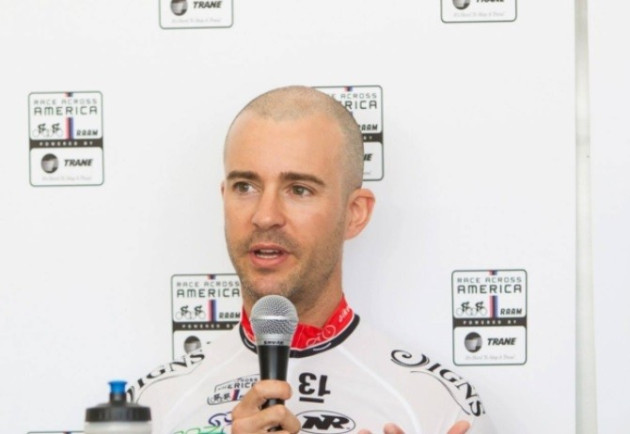 Solo cyclists must go across 12 states and climb 170,000ft in a maximum of nine days - they have to cycle between 300 and 500 miles per day to complete the course.
The race began in 1982 after four individuals raced from Los Angeles to New York.
Speaking to Bicycling Magazine, James, 36, said a near-death experience made him want to enter the endurance race: "In 2011, I was nearly killed by a hit-and-run driver, and spent a month in the hospital. I was very lucky; I was separated from my bike.
"The bike went underneath the car, and I was thrown so hard that I landed in the grass, 20-30 feet away. I remember just hoping to pass out because the pain was unbearable.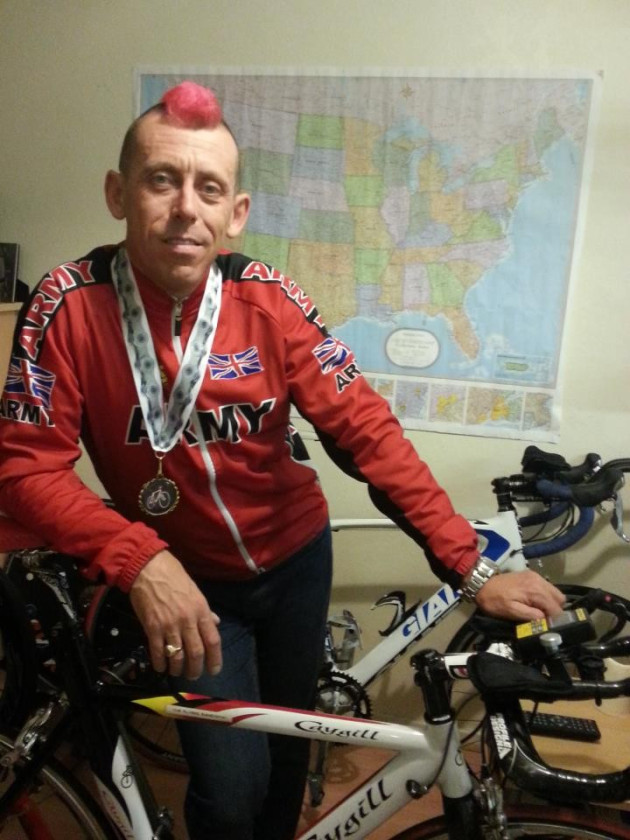 "I suffered a smashed collarbone, I had glass embedded in my arm, broken ribs, two broken vertebrae, both kneecaps were broken, and a broken ankle. Due to the force of the impact, I had extreme pulmonary contusions and abdominal bleeding, and that was the most dangerous thing about everything - your lungs fill up and you can't breathe.
"After an experience like that, one becomes acutely aware of one's mortality. It doesn't take much, a moment, to take a life away. I was very fortunate that I am still here."
Hopkinson, 45, came out of retirement to enter the race after becoming the first Briton to complete Raam in 2005. "I want to show that anything is possible when you set your mind to it," he told The Star.
At present, Austrian cyclists are dominating the leaderboard, taking three of the top six spots. Pattinson is currently first among the British cyclists.