London Olympics 2012: Where to Watch the Race Walk
Best places along the course to watch Team GB athletes compete for gold at the London 2012 Games - for free.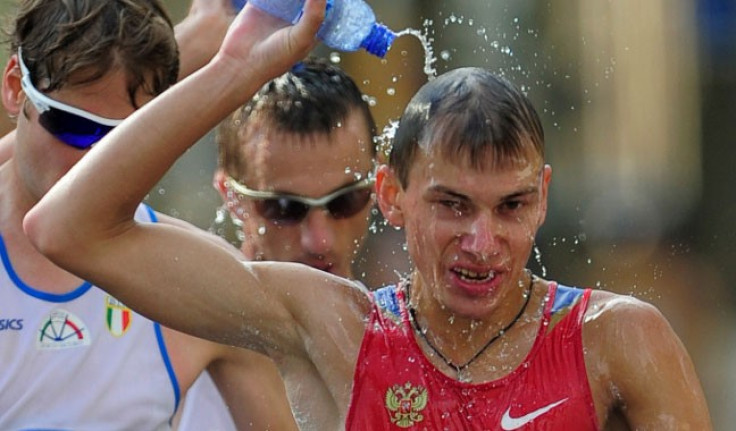 The Queen's London residence is to be surrounded by thousands of Olympic fans, as supporters are expected to flock the Buckingham Palace's area to watch the Olympic race walk.
Both the women's 20km and the men's 50km take place on Saturday 11 August, starting and finishing on the Mall in St. James's Park.
Johanna Jackson, 27, is Team GB's medal hope for the women and will try to beat strong opponents including Beijing 2008 Olympic gold medallist Russian Olga Nikolayevna Kaniskina and China's Hong Liu.
Dominic King, 29, the only British athlete to compete in the men contest, races against odds, as Russian world champions Sergey Kirdyapkin and Sergey Bakulin are strong favourites.
Gold medal defender, Italian Alex Schwazer, has been disqualified for doping after testing positive for performance-enhancing blood booster EPO. His personal website was subsequently hacked by Anonymous hacking collective.
The essential rule of race walking is that athletes must always have a foot in contact with the ground as opposed in running events in which competitors can, at moments, have both feet lifted from the soil.
Race walkers must also have their leading leg straight from the moment it first enters in contact with the ground; the technique gives the walk a curious pace.
Athletes will race over a 2km loop, which takes them from the Mall towards Buckingham Palace, around the Victoria Memorial to Constitution Hill and back.
Men will complete 25 laps, starting at 9.00 am, while women will walk 10 laps with the start scheduled at 5 pm.
The Mall is reserved to ticket holders but the section up Constitution Hill after the Queen Victoria Memorial is a free viewing area.
Spectators are advised to arrive early as the space available is limited.
© Copyright IBTimes 2023. All rights reserved.